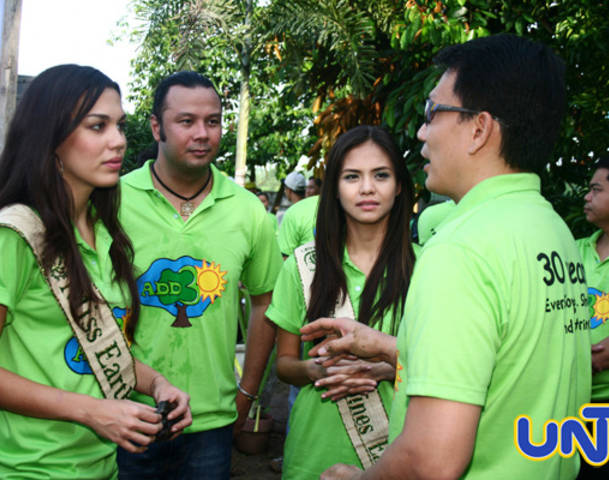 This October, Members Church of God International will participate in one of the biggest tree-planting initiatives launched so far in the Philippines. Dubbed "Isang Araw Lang Para Sa Kalikasan" (Just One Day For Nature) the event is a response to the challenge of global warming and climate change which are at the forefront agenda of world leaders today. The project even highlights MCGI's similar campaign and commitment for a healthier, cleaner, and greener global environment.
Teaming up with Philippine local television channel UNTV 37 through its Kahit Isang Araw Lang advocacy, and the Philippine government through the Department of Environment and Natural Resources (DENR) and Climate Change Commission, MCGI will make the tree planting project its major contribution and legacy for the protection of the environment and increasing environmental awareness among people. The project is also seen as a relevant, timely, and meaningful joint undertaking between the public and the private sectors.
The massive tree planting activity will involve simultaneous tree seedling anchorage on local and global points. The one-hectare allocated by the government are prone to catastrophic flooding, soil erosion, and mudslides caused by wide-scale deforestation and denudation of mountains and watersheds.
In the Philippines, a number of landslides and excessive flooding had occurred, all pointing to denuded forests as the culprit of casualties. Back in 2009, typhoons Ondoy and Pepeng (international names Ketsana and Parma) lashed out a combined strength bringing about widescale flooding especially in the country's capital. Disaster findings indicated that waters which had descended to low-lying areas or 'catch-basins' were the effect not only of unabated rains but contributory human activities, such as logging and improper garbage disposal, that magnified the damage. The aftermath were houses engulfed in thick mud and water, destroyed properties, displaced and homeless people, physical-emotional injuries and trauma to survivors, and more than a hundred casualties, to name a few.
The tree-planting project is just one of the several environmental advocacies MCGI is engaging in this year. So far, MCGI had tied-up with several organizations and local government units in clean-and-green themed projects. Among these were the clean-up drives in urban and rural communities, river clean-up in Caloocan City and Bulacan, and tree-planting day activities in Marikina City, mostly on Philippine territory. A similar arbor day activity was also held in Singapore with MCGI congregants as main project sponsors.
The project also serves as one of the highlights of MCGI's celebration of 30 years in religious broadcast and public service through its radio-television program, Ang Dating Daan or The Old Path. The program is hosted by MCGI Presiding Minister Bro. Eli Soriano.
For this event, MCGI is launching its anniversary website titled "ADD @ 30".