MCGI ARTICLE
MCGI and UNTV Continue "Good Works, Not Fireworks" Advocacy for 2014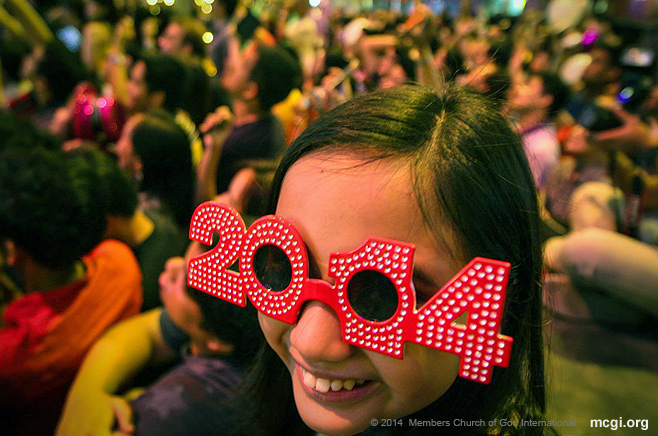 For the second year, the Members Church of God International (MCGI) gave gift packages to homeless indigents on the streets as part of its "good works, not fireworks" campaign.
MCGI and its media partner UNTV doled out food, grocery items and cash to start a small business to chosen beneficiaries during the New Year's eve until sunrise.
UNTV, which annually holds its year-ender coverage with 'Tulong Muna Bago Balita' (Rescue First Report Later) or news-and-rescue as the focus of the effort, has MCGI or Ang Dating Daan religious group as its key sponsor for the public service endeavor.
Good Works
Among the beneficiaries was Velyn Latindin of Malabon City, Manila, who lives under a bridge with her seven children.
An Aeta family in Malolos, Bulacan were given hot pancit (Filipino stir-fried noodles), fruits and grocery items. Upon receiving their gifts, they called fellow Aetas nearby to eat with them.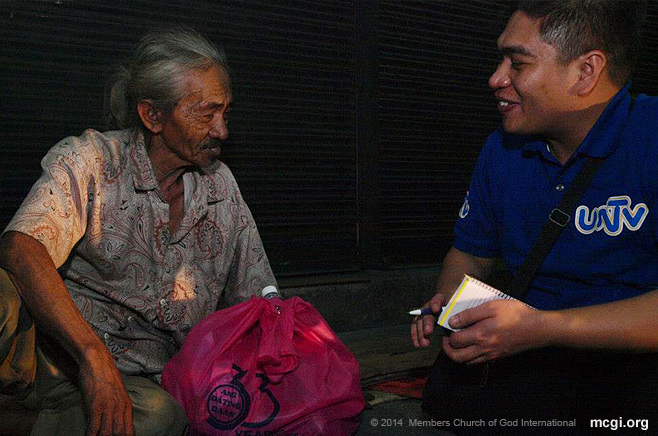 Felipe and Jocelyn Bautista of Batangas Province were also thankful for the surprise package. Felipe, a bus vendor, was delighted for the "great thing" they got, especially since his wife is recovering from a myomatic operation.
Not Fireworks
"If every centavo used for firecrackers will be utilized to help the poor, it's more than enough to feed them for the whole year," will be remembered as Bro. Eliseo Soriano's tweet in 2009, reminding people about sending money wisely for charity works.
Together with UNTV CEO Bro. Daniel Razon and his Rescue First, Report Later advocacy, the MCGI Leaders continue their public service endeavors at times when people need them most – during the holiday season where crime and accidents are rampant.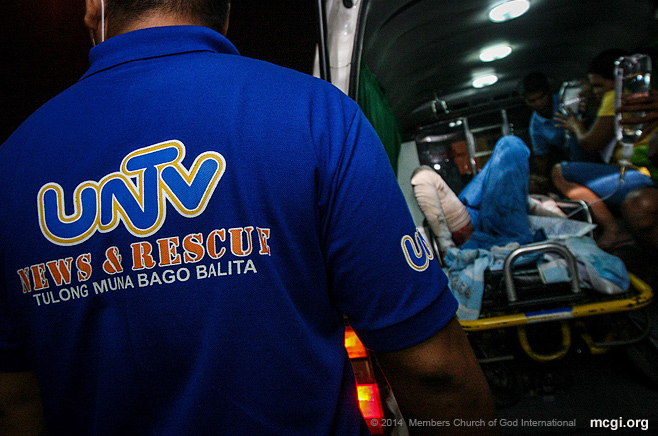 On New Year's eve, Tulong Muna, Bago Balita (TMBB) news and rescue teams once again scoured Manila and other places across the country for those needing first aid and a safe ride to a nearby hospital.
Bro. Soriano and Bro. Razon are the proponents and advocates of the Philippines' first free Transient Home, daily medical and feeding missions, and free public transportation among others.
To know more about MCGI's charity works, please read here.