MCGI ARTICLE
MCGI and UNTV Donate School Canteen to Calumpang Elementary School, Ambulance to Brgy. Calumpang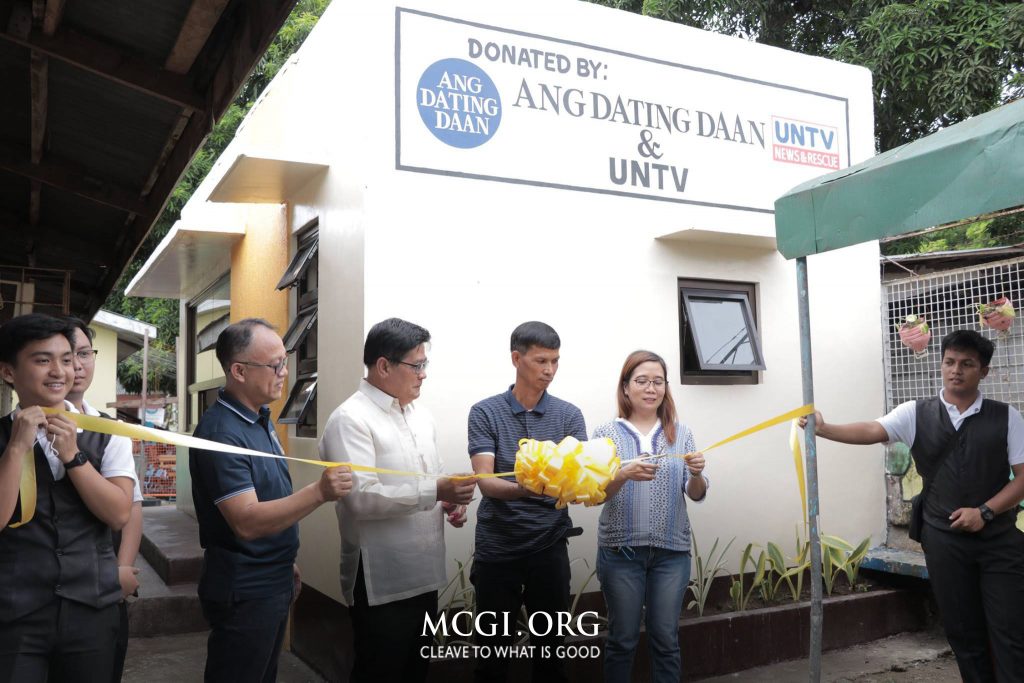 The students and teachers from Calumpang Elementary School in Calumpit, as well as the residents of Barangay Calumpang, province of Bulacan, thanked the Members Church of God International (MCGI) and public service channel UNTV News and Rescue, for the donations doled out by partners in public service.
The Members Church of God International (MCGI), together with UNTV, donated a new school canteen to the Calumpang Elementary School, which the school's principal quipped as a "great thing".
"Our school building was demolished including our small canteen. That is why it is a great thing to receive this canteen", said Calumpang Elementary School principal Nina Sumalabe, adding "Now, this will be our canteen from Kuya Daniel, Ang Dating Daan and UNTV."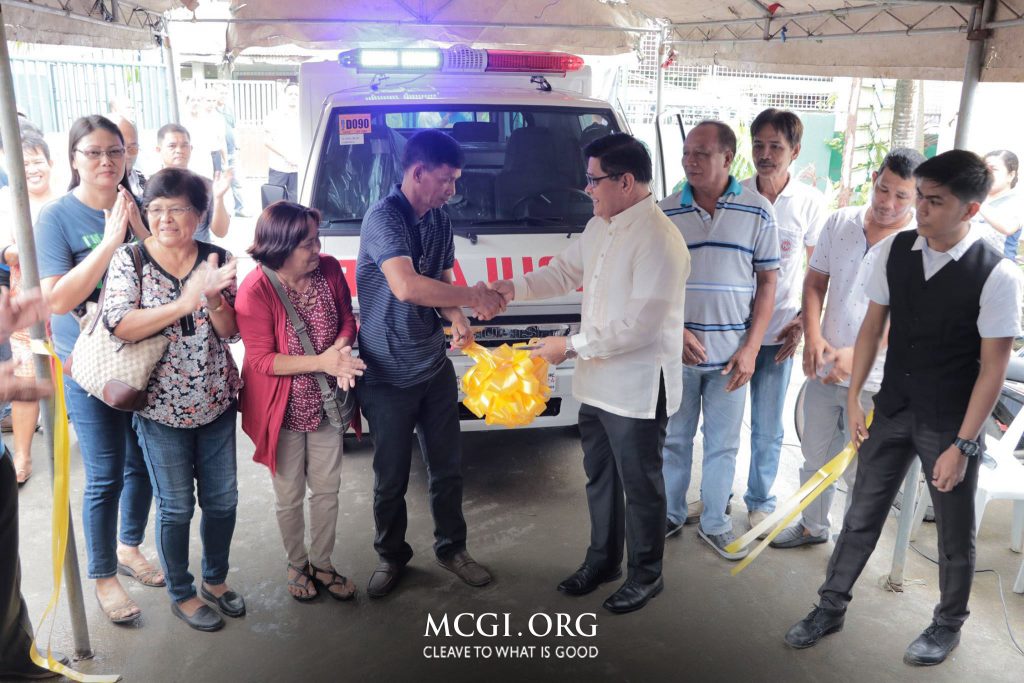 Moreover, MCGI and UNTV donated a new ambulance to Barangay Calumpang, which for 20 years has been using a second-hand multicab to transport sick residents to a nearby hospital.
"This is a rare event in our barangay. Think of it, a brand-new ambulance patrol was given to us! I had not thought of this so I am thankful to Kuya Daniel and Brother Eli. The Sanggunian thanks you," Brgy. Chairman Arnel Faustino said in thanking the group for their public service.
Brgy. Chairman Faustino explained that their old multicab has already shown signs of retiring, which means maintenance has become more costly.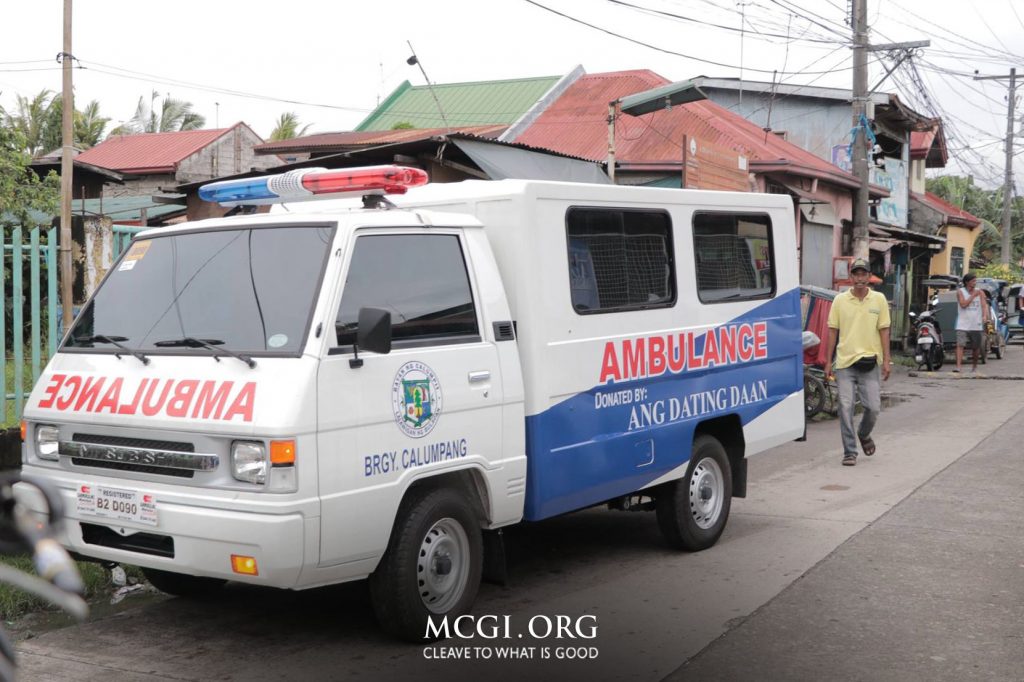 In details, the ambulance contains a new medical kit, stretcher, backboard, oxygen tanks and BP apparatus.
Along the turnover ceremony, 448 individuals benefited when the group also took the opportunity to conduct a medical and dental mission activity in the area.
Written by: Maikka Dungog