MCGI ARTICLE
MCGI-UNTV Medical Mission serve over 300 inmates in San Mateo Municipal jail
Rizal Province, Philippines – More than 300 persons of deprived liberty (PDL) in San Mateo Municipal Jail benefitted from the medical mission conducted by the Members Church of God International (MCGI) in partnership with UNTV on August 18, 2017.
For inmates to acquire medical treatment, they would need the court's permission in order for them to leave prison to get the medical assistance they require. Hence, MCGI and UNTV's medical missions, which are also held inside prisons, are most welcome — not just for the inmates but for the municipal jails as well.
"The medical missions that you provide are a huge help because the medical needs of sick inmates are taken care of," said by one of the inmates.
Deputy Warden, J/INSP. Joseph Basig of San Mateo Municipal Jail expressed his gratitude to the groups who provided free medical assistance to their inmates.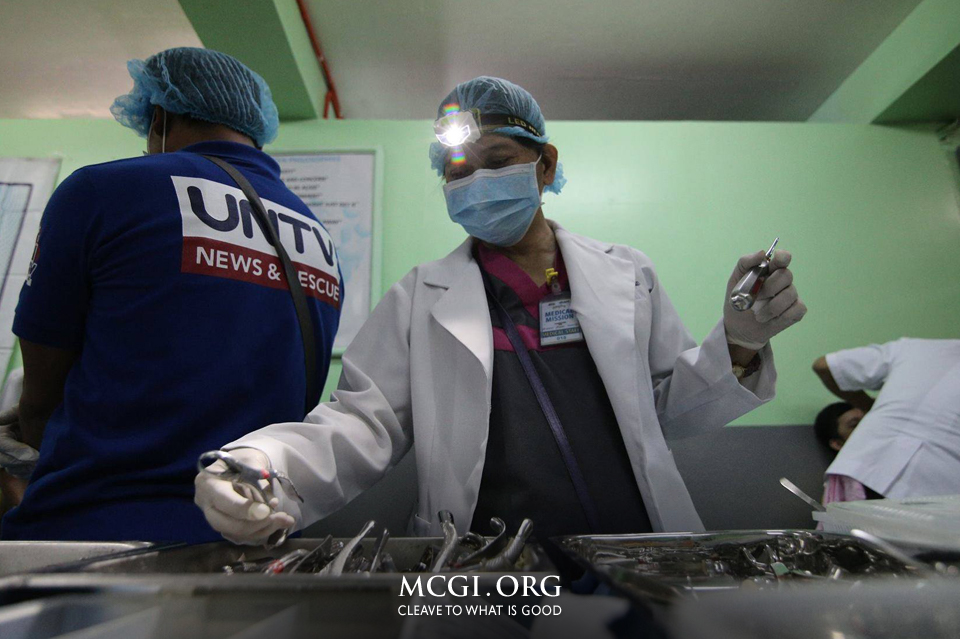 "We are all thankful for the foundations here today who continue to help us resolve some of our major concerns inside the municipal jail. I hope that your foundation continues to help others — not just help those inside prison walls, but those outside as well," remarked Basig.
The beneficiaries of this public service endeavor were provided with different medical and dental services, ranging from general consultations to dental cleaning and tooth extractions.
The medical mission also successfully addressed the common illnesses and health needs of PDLs in jails such as different skin diseases, coughs, colds, high blood pressure, and diabetes, among others.
The inmates were also given the opportunity to consult with UNTV and MCGI's volunteer lawyers regarding their legal problems.
MCGI and UNTV continuously work on medical missions for PDLs. This year, they helped around 350 inmates in Cavite Municipal Jail, provided assistance to more than 200 inmates in Tanay, Rizal, and served more than 400 inmates from the Bureau of Jail Management and Penology (BJMP) in Sta. Rosa, Laguna.
Written by Julie Anne Sabando