MCGI ARTICLE
MCGI Uses Instagram as Virtual Outreach Platform for Members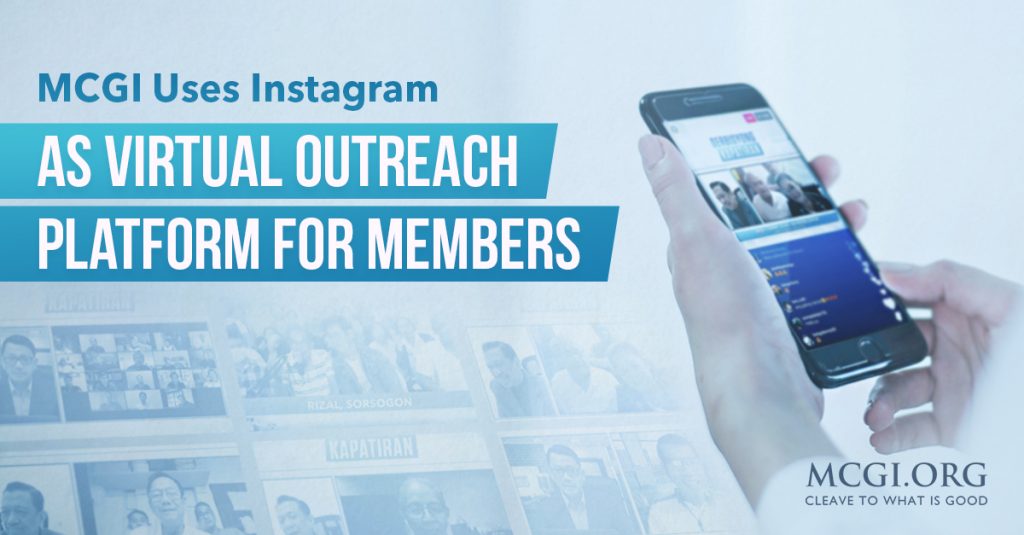 While many turn to Instagram for their daily fix of photos and videos from people and brands they love, members of the Church of God International (MCGI) can now use the social media app to give and seek help for fellow members in need through MCGIOnline.
MCGIOnline is a private account exclusive to church members. It serves as a virtual outreach for brethren through the Serbisyong Kapatiran (Brotherly Service) program  livestreamed on weeknights from 10 to 11 PHT.
MCGI Overall Servants Bro. Eli Soriano and Bro. Daniel Razon launched the service in their desire to deliver the Gospel's message of hope to all men, especially in these trying times. It also serves as an avenue in helping church members around the globe.
The program, which premiered on June 29, 2020, and offers various segments that range from the medical to the musical.
Physically Distant, Spiritually Close
One of the program's segments is where doctors from the UNTV Digital Clinic assess a member's health condition for free through the platform's video conferencing feature. 
Whether it's the flu or something that requires more medical attention, members get the full benefits of expert opinion coupled with biblical advice on health practices.
On the A Song of Praise segment, a selected member gets to sing their favorite song of praise and express the reasons why the song resonates with them.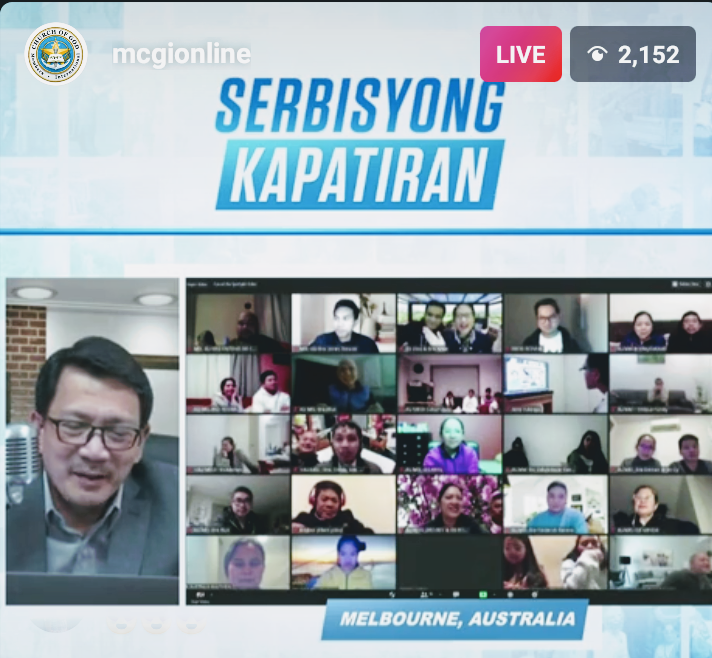 There is also a Kristiano Drama (Christian Drama) series, also called KDRama that shows how biblical lessons can improve everyday situations and solve problems in life.
From different parts of the world, members are also able to send messages of love to one another and to Bro. Eli and Bro. Daniel, all in one platform. 
Bro. Daniel hosts the program from the Philippines and is joined by Bro. Eli on Fridays when the international evangelist is free after a series of Bible Exposition and Mass Indoctrination services in Latin America during the week. 
Modern Means, Same Old Brotherly Love
Citing Hebrews 10:24-25, Overall Servants of MCGI stress the importance of staying connected to help strengthen one another's faith, especially in these trying times. 
And let us consider one another to provoke unto love and to good works: 
Not forsaking the assembling of ourselves together, as the manner of some is; but exhorting one another: and so much the more, as ye see the day approaching.
(Hebrews 10:24-25, KJV) 
Because of the advancement of technology and social media, members are able to see each other and find out their conditions even if they are in the opposite sides of the world. 
While the Bible mentions that the Apostle Paul communicated and learned about the members' conditions through the exchange of hand-written letters, Bro. Eli and Bro. Daniel have expressed their gratitude to the Lord because of the modern means of communication available now. 
Through the advancement of technology, they can not only hear the members' voices, but also see the smiles on their faces.