MCGI ARTICLE
MCGI's Seven-Session Mass Indoctrination Set on February 8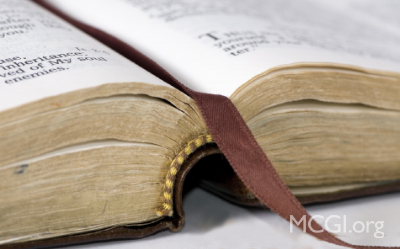 PAMPANGA, Philippines – A seven-session Mass Indoctrination will be held by the Ang Dating Daan (The Old Path) program host, Bro. Eliseo Soriano come February 8, 2010 (PHT) at all Members Church of God International coordinating centers in the Philippines.
"Our Bible Expositions in different parts of our country [the Philippines] and in different parts of the world are what necessitated us to also hold Mass Indoctrinations," said the MCGI Presiding Minister in his video invitation on Youtube.
He stressed that mass indoctrinations are really intended for those who attend Bible Expositions and listen to the preacher's TV, radio and Internet programs. He added that these people "ask us how they can be members of this organization, the Church of God International."
The completion of indoctrination sessions is required before a person receives baptism and becomes a member of the Church.
"This happens when you have received the doctrines that the Lord Jesus Christ teaches in its entirety. So this mass indoctrination is the instruction of the entire doctrines of the Lord Jesus, the commandments that must be fulfilled for a person to be a true Christian," the award-winning television host further said in the video message.
"I hope that you will give time and accept our invitation, our fellowmen, and may God bless you."
Bible Expositions are held at least semiweekly worldwide via the Internet at MCGI chapters and vast venues like the Araneta Coliseum in the Philippines and in hotels.
It is in these events where people get to ask Bro. Eli on faith and spirituality live, while he reads to them the answers straight from passages of the Holy Scriptures. Hence, the program's slogan, "Ask Bro. Eli, the Bible Will Answer".
For information on an MCGI chapter near you or for any question regarding the upcoming nationwide Mass Indoctrination and more, please visit the Reach Us section of this site.
(Writte by: Jay Arellano)