MCGI ARTICLE
MCGI and UNTV Medical Outreach: More than 400 in Guagua, Pampanga Benefitted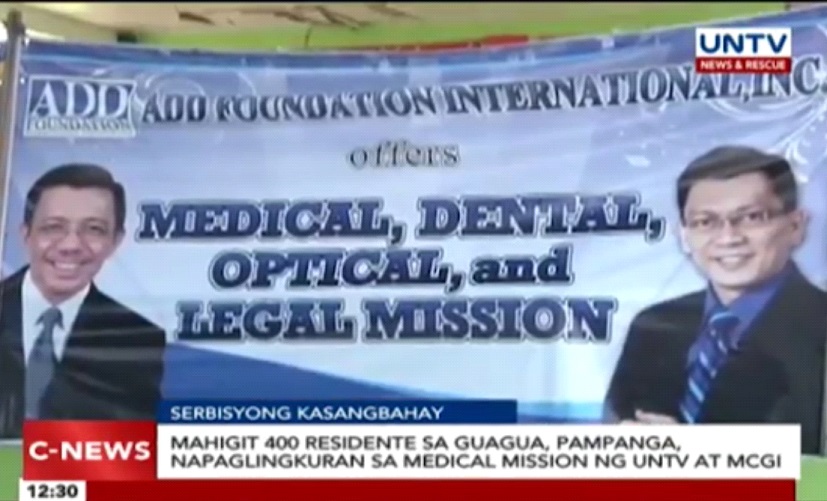 More than 400 residents of Brgy. Maquiapo in Guagua availed of the free services offered by the Members Church of God International (MCGI) and UNTV in a medical mission conducted in this town of Pampanga province.
It was the first time for MCGI and UNTV to conduct the medical mission in barangay Maquiapo.
"Just continue doing these kinds of services. God does not sleep, like the song said. I'm thankful because this is the first medical mission, dental and optical service of UNTV here," said barangay chairman Delano Serrano. "This is the first time but I hope this is not the last.
One of those served was Norma Guzman, saying she has been enduring her heart ailment for a year now. Due to dire finances, Ms. Guzman said that she skipped getting herself checked-up by a doctor. She added that the medicines she need to take are too expensive, which she could not afford either.
"I'm happy because I can now ask for medicines, I thank God because UNTV came here," said Ms. Norma in an interview. "It is a huge help here in our town."
When she learned about the medical and dental mission by UNTV and MCGI in their barangay in Maquiapo, Ms. Guzman quickly enlisted herself to avail the free consultation service.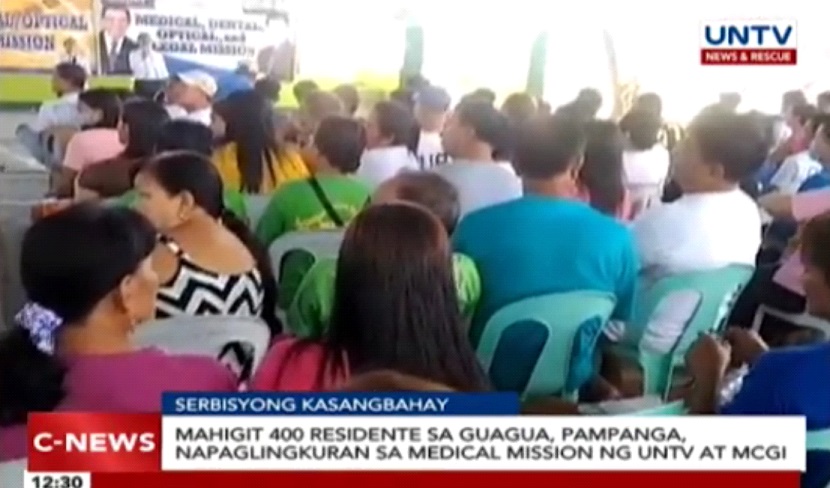 The 440 indigents from Brgy. Maquiapo availed of the following free services from the charitable outreach conducted by UNTV and MCGI:
Tooth extraction
Laboratory tests
Legal consultation
Free haircut services.
Free medicines
Free eyeglasses
The barangay officials hoped that the recent outreach program was just the beginning of more services that will be given by both UNTV and MCGI to their barangay.
Written by: Maikka Dungog