Medical Mission in Brgy. Magsaysay San Pedro, Laguna Benefits more than 500 Indigents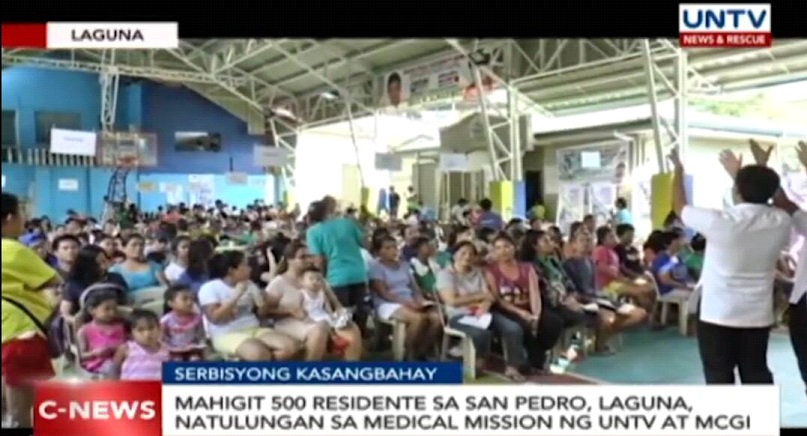 The Members Church of God International or MCGI, together with UNTV News and Rescue, rendered free services to more than 500 residents of Barangay Magsaysay, San Pedro, Laguna in a medical mission held on February 1, 2018.
Barangay Magsaysay is the second largest barangay in the town of San Pedro, which is composed of more than 18,000 residents who are mostly indigents.
Hence, residents were delighted upon learning that the medical mission reached their barangay.
More than 130 children, those who are mostly suffering from cough and colds, were checked up by volunteer doctors of the medical outreach organized by UNTV's Serbisyong Kasangbahay.
Among those served was Josephine Dolpina's two-year old son, who has long been suffering from cough. Nanay Josephine thanked UNTV and MCGI for the medical assistance extended to her child since she could not afford medical check up services offered by private doctors.
"This is a huge help for us especially for the poor people like us. I am thankful for the medical mission," said Nanay Josephine. "If we will go to a (hospital doctor), the service has a fee. We could not go at once because we have no money."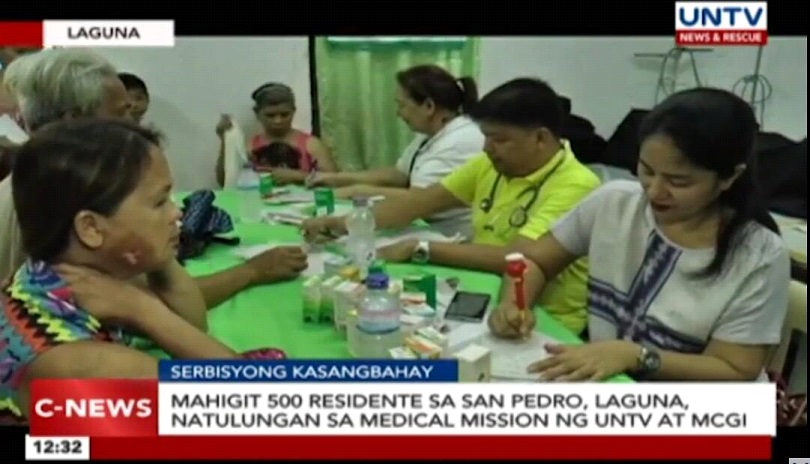 In addition to pediatric consultation, the outreach program also offered free optical consultation, including the giving of free reading eye glasses to the indigents who availed the services.
The outreach mission also gave free dental extraction, ECG, haircut and legal consultation. Vitamins and medicines for patients were also given to the residents of the barangay present during the outreach.
This is the second time for UNTV and MCGI to conduct a medical mission in this barangay.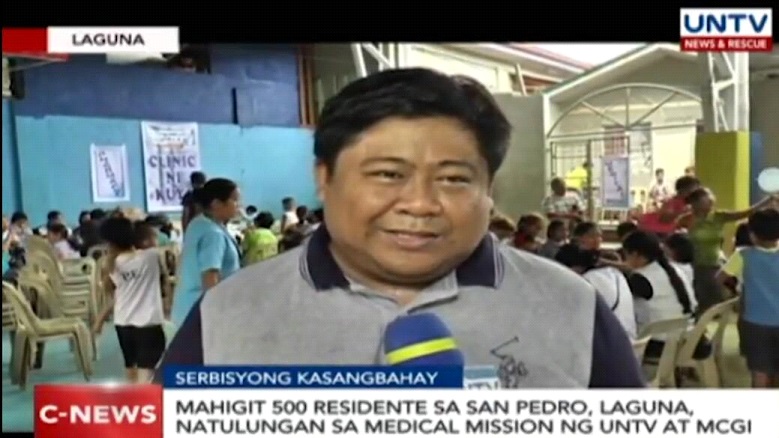 Barangay chairperson Jong Pascual expressed his gratitude to MCGI, UNTV and other public service partners for continuously reaching out to the residents of his barangay.
"We are very thankful because once we write a request it is immediately approved. It is a huge honor for us. Thank you so much. I hope this kind of program continues," said Chairperson Pascual.
Medical mission is just one of the charitable efforts consistently conducted by the Members Church of God International (MCGI). True to its advocacy of doing good to those in need regardless of life status, race and religion, MCGI champions and supports similar causes by UNTV and other government agencies.
Written by: Jellyne S. de Ocampo
Recommended