MCGI ARTICLE
Nationwide Blood Drive of MCGI, Recognized by PHL Department of Health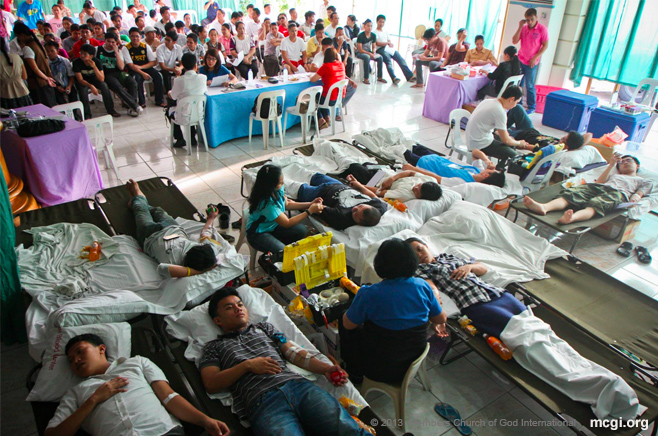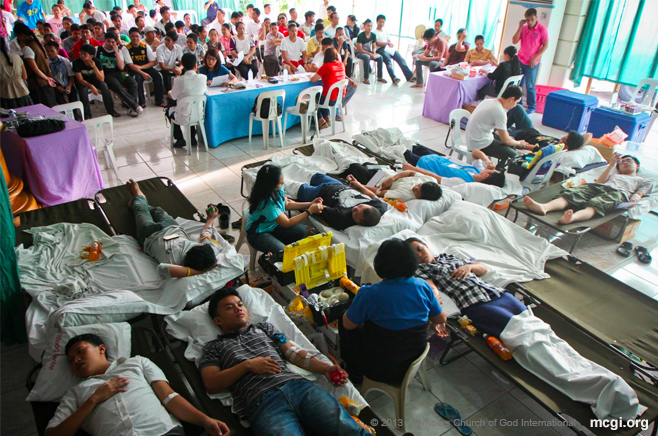 The nationwide blood donation drive of the Members Church of God International (MCGI), which gathered a total of 2,070 blood units from 58 key locations on December 15, earned recognition from the Department of Health (DOH) of the Philippines.
This quarterly endeavour organized by the Church's philanthropic arm, Ang Dating Daan Foundation, constantly draws support and citation from the Philippine Blood Center (PBC), the blood services organization of the Department of Health.
Earlier this month, the PBC honored the contributions of the Church with a Jose Rizal Award, the highest laurel in the Dugong Bayani Awards sponsored by the DOH. MCGI was a recipient of the same recognition last year.
The DOH field offices in the Bicol Region cited the continuous undertaking of MCGI of the blood drive in order to contribute to the cause of the health department.
The DOH's Bicol Region Office selected MCGI as one of the awardees of its 5th Dugong Bicol Awards. Regional Director Dr. Gloria Balboa remarked, "I would like to thank Ang Dating Daan for being our partner."
"We not only have the individual citizens and the local government units to help us but also the private sector and a religious group like you," Balboa added.
Another local health unit in the Bicol Region, Legazpi City, also acknowledged the blood donation drive that MCGI mount regularly. "We are thankful to you for your relentless cooperation and assistance," said Legaspi City Health Officer Dr. Fulbert Galiego.
The MCGI chapters from the Bicol region and the rest of Visayas area were able to conduct the blood donation activity in spite of their grave situation following the recent onslaught of Super Typhoon Yolanda.
From this part of the country alone, the event yielded 405 units.
"I am grateful to God because through this, I am able to help my fellow citizens," shared Owen Velasco of Mandaue City, Cebu. "I am happy because the last time we held a bloodletting drive, about 40 to 60 people were able to donate; after the Typhoon Yolanda, the figure doubled," he added.
The Region 7 of Visayas, which covers Cebu province, is one of the most devastated areas by the typhoon, which is now regarded the most powerful storm that had landed the planet.
The Ang Dating Daan Founation held another round of simultaneous blood donation activity in thirteen locations before the end of the year until January next year to provide more blood units to the Department of Health.
On a daily basis, approximately 2,500 units are needed in the country.
(Written by: Emmy Borromeo)