MCGI ARTICLE
Bro. Eli: "Let Us Propagate the Word of Hope"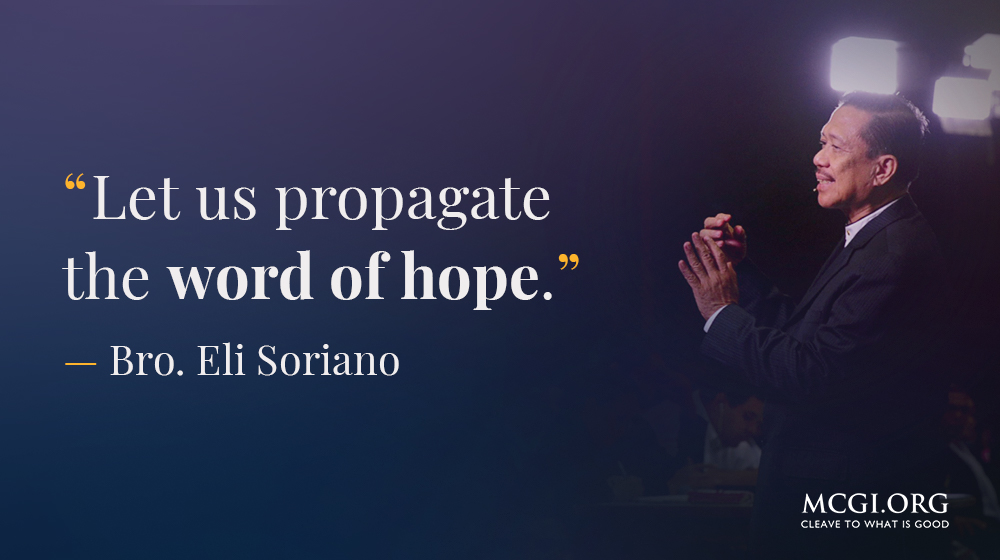 "Let us propagate the word of hope," encouraged Bro. Eli Soriano, Overall Servant of the Members Church of God International (MCGI), in the Weekly Thanksgiving of God's People celebration on May 30, 2020.
Instead of sharing and kindling negativities on social media, Bro. Eli suggested that brethren share words of hope — especially words that are written in the Bible. Sharing Bible verses for people to read, like Lamentations 3:22-23 and Psalms 91:7-8,  may help uplift dampened spirits and bring hope in these trying times.
It is of the Lord's mercies that we are not consumed, because his compassions fail not. They are new every morning: great is thy faithfulness. (Lamentations 3:22-23, KJV)
A thousand shall fall at thy side, and ten thousand at thy right hand; but it shall not come nigh thee. Only with thine eyes shalt thou behold and see the reward of the wicked. (Psalms 91:7-8, KJV)
Humanity is going through a lot — illnesses,  pains, sufferings, hunger, and deaths.  Because of the Covid-19 pandemic, we are also experiencing social, political, and economic distresses. But through all these, God and His words are more than enough to give us relief.
"Words are powerful, especially the words of God."
Bro. Eli Soriano
Hope in Togetherness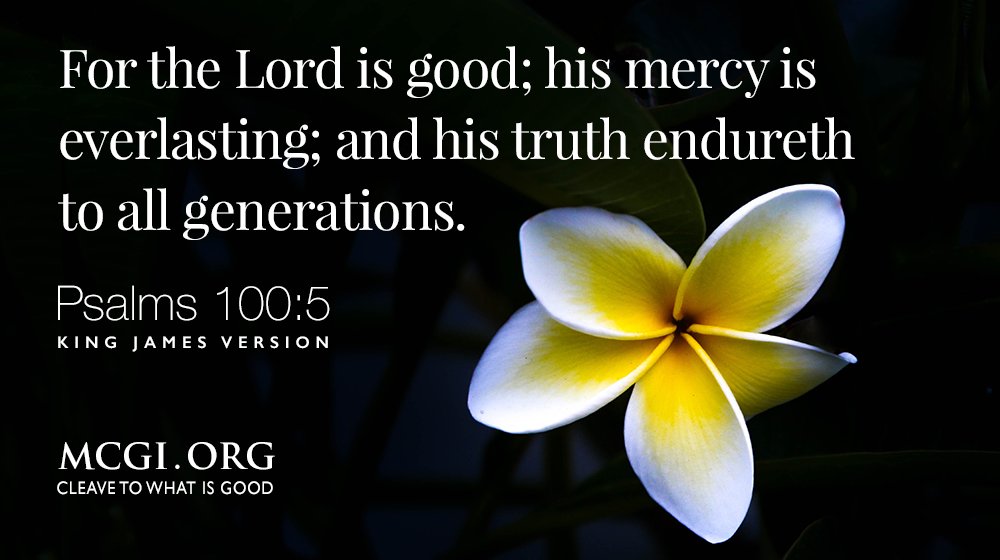 Members Church of God International (MCGI) advocate reading of the Holy Bible. Daily Bible verses are posted on their Facebook, Twitter, and Instagram accounts.
When lockdowns, home quarantines, and curfews were imposed, MCGI immediately complied with government restrictions and conducted Church gatherings through the use of livestreaming and video conferencing platforms.
With the ongoing threat of Covid-19, Bro. Eli Soriano and Assistant to the Overall Servant of MCGI Bro. Daniel Razon constantly made sure to check on the congregation's well-being through MCGI's regular online gatherings. Church ministers, workers, and officers were also directed to help in ensuring that each member's health and wellness are closely monitored.
"May all of you be kept safe, brethren. You are in my thoughts day and night." 
Bro. Eli Soriano
Aside from the aforementioned, more importantly, MCGI's Overall Servant always reminds the congregation to be hopeful: "In despair, we have hope — there is God." 
MCGI have long been ready for online gatherings. In fact, even before the global pandemic, Church services have been held with the aid of satellite and internet connectivity accessed in MCGI local churches worldwide.
Hope in Prayers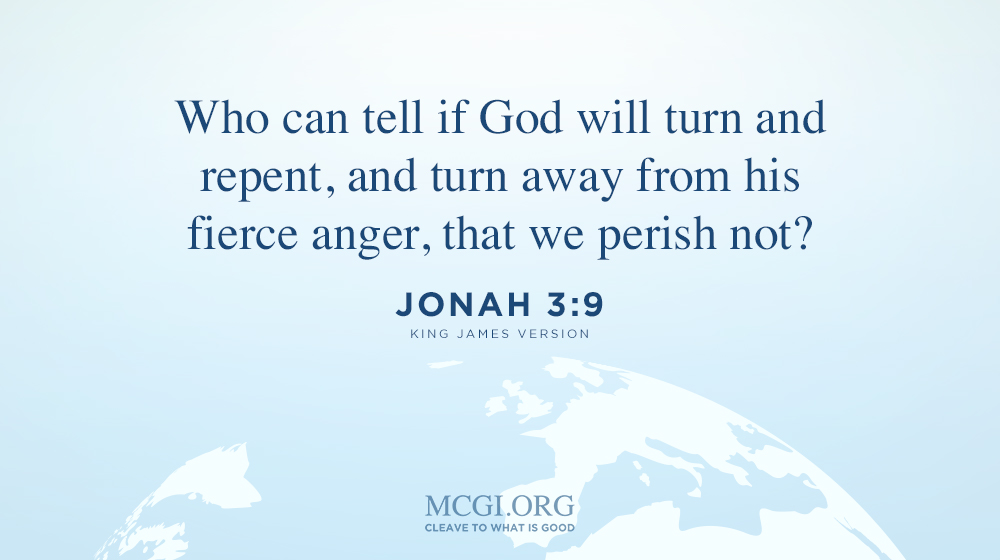 MCGI recently initiated the Global Prayer for Humanity, a worldwide prayer that can be joined by anyone and everyone who wishes to pray for the current predicament that humanity is facing. It was launched on May 25, 2020, and is currently held every weekday at 9:30 p.m. (Philippine Time).
The launch of the global prayer saw more than 58,000 viewers connected to the prayer livestream. Now on its third week, the global prayer continues to gather people from around the globe to ask for God's help and mercy and to inspire trust and hope in God during these trying times.
A special web page dedicated to the global prayer was also created which is available in a number of languages including English, Portuguese, and Spanish, among others.