MCGI ARTICLE
Brother Eli: Remembering a Faithful Servant
"A lifetime is not enough to understand the words of God." —Brother Eli Soriano
For 56 years, Brother Eli Soriano had devoted his life to propagating the words of God and doing the will of the Almighty. He relentlessly spoke the truth in the Bible and worked tirelessly to be of service to others. These he did with cheer and full conviction, until God gave him a well-deserved rest from all his labors.
Brother Eli has inspired the lives of many. The life he led is proof of God's mercy and lovingkindness. We hope that through these few short testimonies, your reminiscence of him will be more meaningful and be filled with thoughtful cheer.
"I admire his meekness. I will not forget his humility." —Leonilo Villanueva, Bataan, Philippines
A member of the Church for 36 years, Leonilo remembers about the time he met Brother Eli in person. When he went to the Ang Dating Daan Convention Center in Pampanga, he immediately looked for Brother Eli even though he did not have any idea on how he looked. He was only familiar with the sound of his voice because he often listened to him on the radio. As he roamed around the ADD compound, he saw a man frying lumpia (spring rolls). He eventually realized that he was the preacher he was looking for when he heard him speak to him.
Leonilo also recalls that in his many personal encounters with Brother Eli, he felt like he was a son. "Whenever I was with him, I could feel the love of a parent to his child. The love he has shown me will always remain in my heart."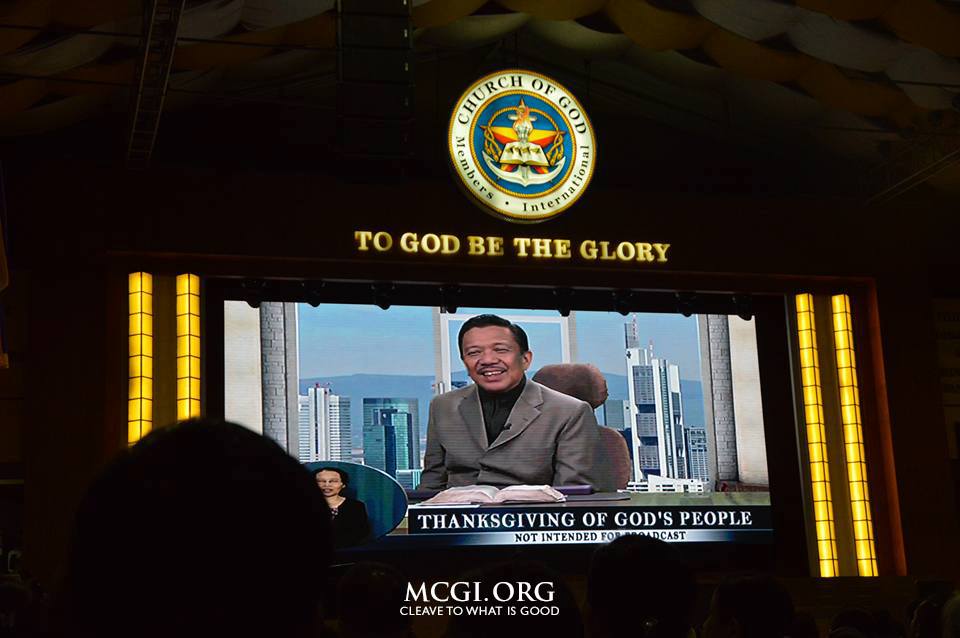 "He finds time for us." —Mabel Cortez, New York, USA
Mabel recalls the words of Brother Eli that inspired her to remain steadfast in faith and to continue doing her duties in the Church. "Continue the journey of service to God even if trials and hardships come. In due time, we will reap its fruits." In 2017, she witnessed Brother Eli's simple way of life in Brazil. He made sure that everyone who paid him a visit was well-fed and comfortable in their stay. "Our conversations with him were always filled with laughter and life's lessons."
"He is a selfless leader." —Jehu Cebrian, Limerick, Ireland
Jehu Cebrian describes Brother Eli as loving, faithful, and courageous. During his stay in Brazil, he had an opportunity to meet and chat with Brother Eli at Salut Restaurant around 3 am. "I could see the tiredness in his eyes, but he sat down and chatted with us even though the hour was late. He brightened up the mood with his smile and teachings."
"He sets an example for all of us." —Francis Roldan, Vigevano, Italy
Francis Roldan learns countless lessons and wisdom from Brother Eli's teachings in every Church gathering. Over the years of being a member, he learned to serve the Lord and to have faith in the Almighty. He also learned from Brother Eli how important Christian gatherings are. One time, Brother Eli had an IV dextrose on but despite that, he still taught the brethren in the regular congregational gathering. Francis was amazed not only by the truths he learned, but also with Brother Eli's dedication to his duty as a preacher.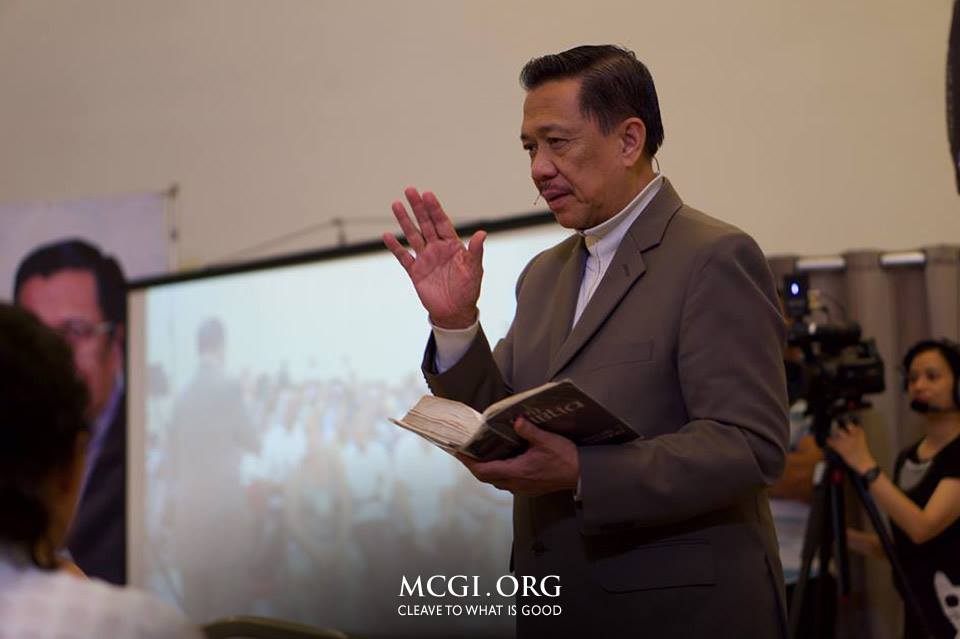 "He is patient in making us understand the Holy Scriptures." —Franci Raggio, Rio de Janeiro
Franci Raggio portrays Brother Eli as a diligent leader who keeps his words and gladly helps people who need assistance. She had a memorable time with him when he treated the brethren to dinner after one of his Bible Expositions.
One unforgettable memory she will always have of Brother Eli is when he answered her daughter's question during a live Thanksgiving gathering. "His patience in making us understand the Holy Scriptures and his persistence in erasing my daughter's doubts show how much he cares. To this day, I get emotional whenever I reminisce about that moment."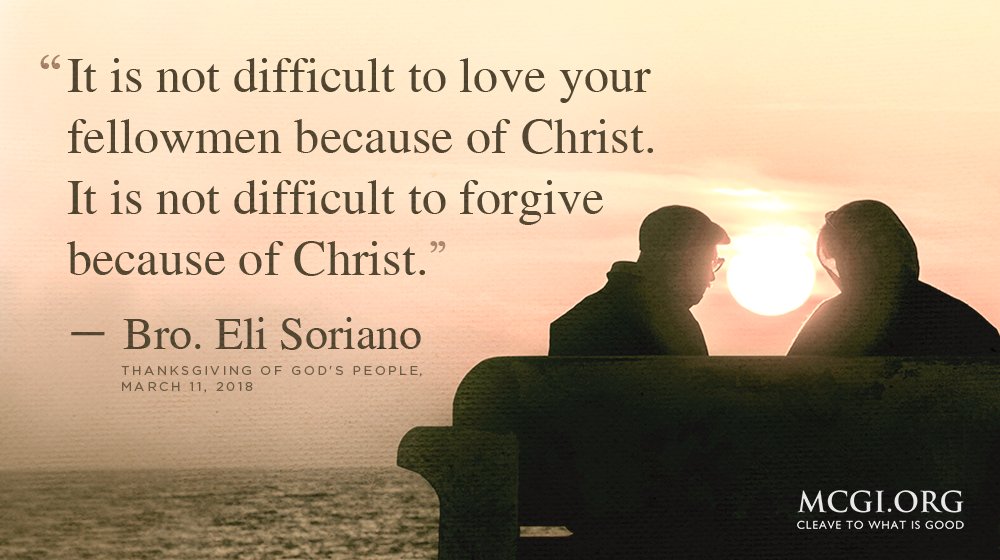 "Brother Eli played a big part in who I am now as an adult." —Aime Parnala, Winnipeg, Canada
Aime Parnala began listening to Brother Eli when she was only five years old. Throughout the years of her growing up in the Church, she vividly remembers him reciting the verse Proverbs 22:6. "I cannot elaborate on all the wonderful topics I've heard, but one thing is for sure: Brother Eli and Kuya Daniel play a big part in who I am as an adult."
Another great opportunity came when she met Brother Eli in person and spent time with him at Salut Restaurant in Brazil. "Those precious moments have become a priceless memory. Brother Eli's way of life inspired countless people around the world as he manifested his love in different ways. Though his passing was a sad loss for us, we are thankful to the Almighty for giving him a well-deserved rest."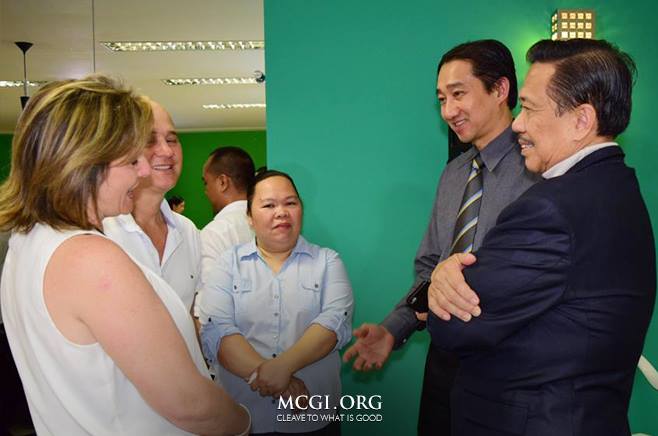 "He easily gets exhausted…but he can't be stopped." —Mely Maravilla, Florianopolis, Brazil
Mely Maravilla, Brother Eli's cook since 2010, shared how hardworking and compassionate he was.
"Sometimes, I tell him to rest a little and that he should leave the cooking to the chefs. He should not cook anymore because he was already old and he could easily get exhausted, especially when he was doing Bible Expositions. But he couldn't be stopped. After his Bible Expositions, he would still cook and have the food delivered to the restaurants to be sold."
Do you have any fond memories of Brother Eli? Head over to the Facebook page of the Members Church of God International and share in the comment section your wonderful stories!