MCGI ARTICLE
MCGI Prepares for its Second Quarter Special Thanksgiving to God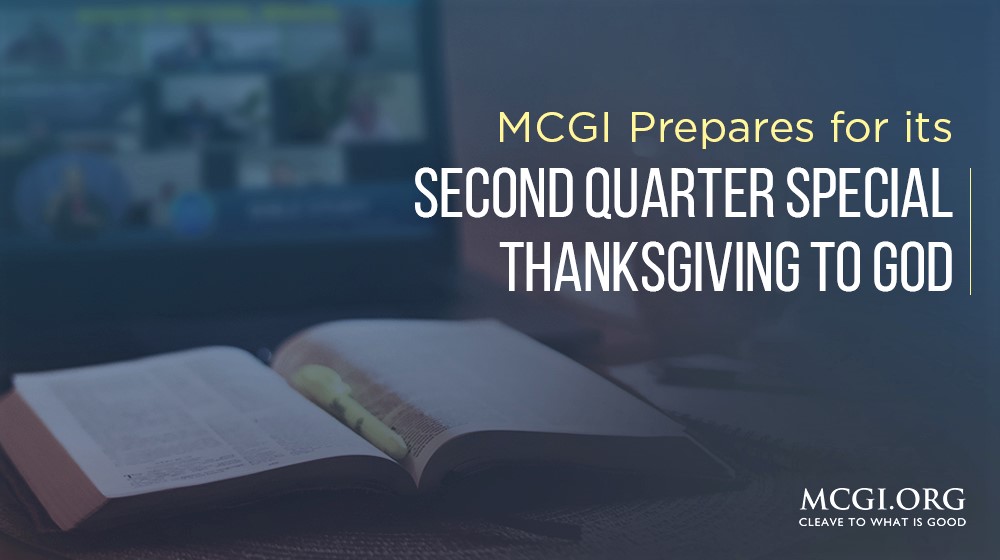 The Members Church of God International (MCGI) is set to celebrate its second quarter Special Thanksgiving of God's People on July 3 to 5, 2020, through the aid of satellite and video conferencing platforms. It is a special event where members offer songs of praise to give thanks to God for His loving-kindness. Due to the Covid-19 pandemic and the prolonged lockdown in many countries, the brethren will observe the event in their respective homes. Despite not being able to gather physically, the brethren are excited for the celebration.
Grateful for Everything
To prepare for the three-day event, Joanna Fuertes of San Juan City, Philippines had already filed for a work leave. She is grateful to God for His continuous guidance and safekeeping. "Despite this crisis, we still have peace in our hearts. With God's help, we are able to continue in His teachings," Joanna says. Cnaida Lucena from Taytay, Philippines is grateful to God's mercy and grace because she is able to remain steadfast in faith even while confined at home with her family. Though she has other responsibilities in life, she puts God first. "Our top priority in life should be Him, more than anything else," she emphasizes.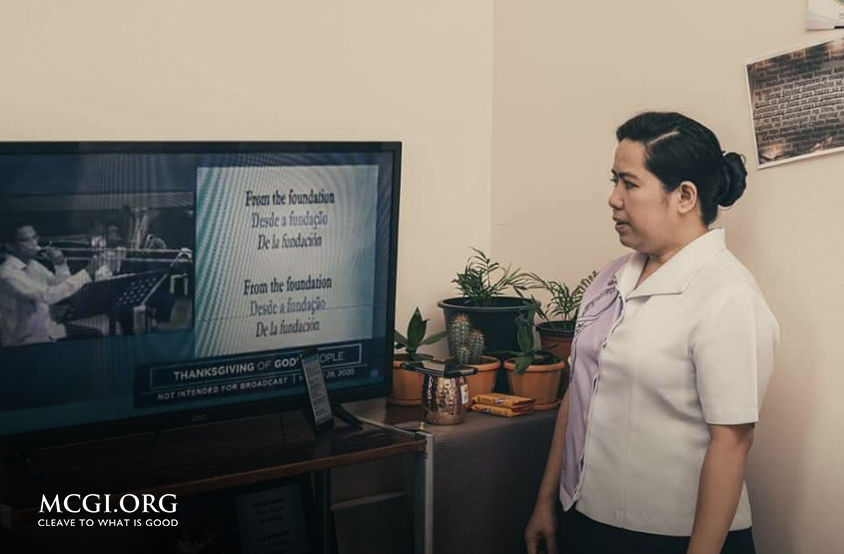 Lourd Teano from San Francisco, California devotes her time singing songs of praise to God. She is thankful that the Church was able to produce a Music Channel on YouTube that streams songs of praise and hope. "I am thankful to God for His protection, and for keeping our household safe amidst the pandemic," she adds.
Second Quarter Milestones
In spite of the many dreadful news about Covid-19, MCGI continues to give thanks to God for His continuous blessings and for giving the brethren good opportunities to continue in His service. During the first few weeks of the second quarter, Bro. Eli and Bro. Daniel hosted daily Bible Studies and Bible Expositions which were streamed via different social media platforms. Viewership spiked on YouTube and Facebook, and inquiries from non-members and religious freelancers flooded chat rooms.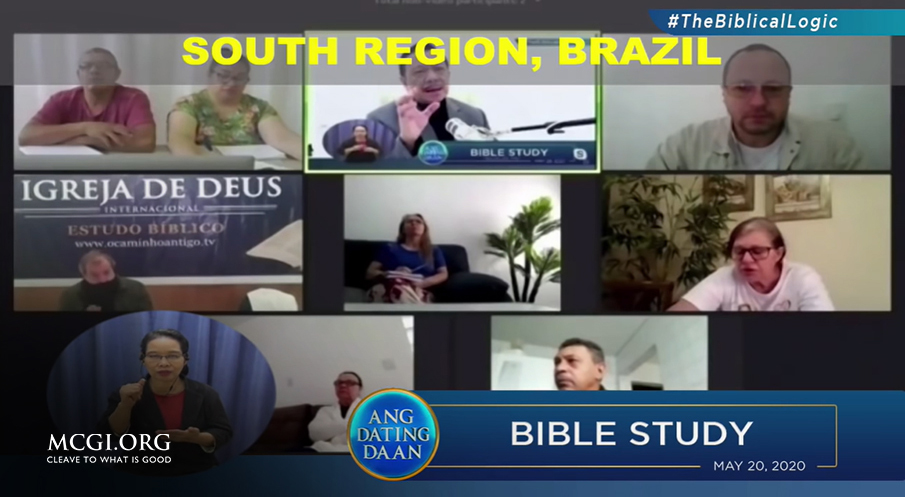 After the series of Bible Studies and Bible Expositions, Bro. Eli opened the online Mass Indoctrination. The event was broadcast over MCGI's official social media and streaming channels, and was made available in several languages. In addition, MCGI started the "Global Prayer for Humanity," a worldwide prayer initiative that is broadcast every weekdays at 9:30 p.m. PHT. The objective of this worldwide endeavor is to call upon people to pray together and ask for healing as the world battles against Covid-19. Anyone, regardless of nationality or religious belief, is invited to join.