Wish FM's "Golden Sundays" got a little more golden as it started airing songs from the "A Song of Praise Music Festival" (ASOP) of UNTV Life on October 18, 2015 from 5-6 a.m.
Kuya Daniel Razon announced that the management of Wish FM agreed to broadcast ASOP songs during the recently concluded ASOP Grand Finals at the Smart-Araneta Coliseum.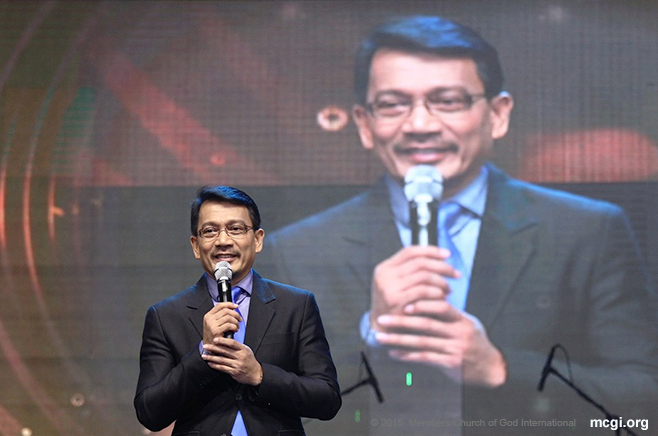 "So your songs, all your songs, both winning entries and not…watch out and you'll hear them air on Wish FM every Sunday," Kuya Daniel told the 12 songwriters during the grand finals.
The event, which was held on October 13, 2015, was the culmination of ASOP's Year 4, after choosing a winning song for each month of the year.
The Do-Re-Mi of ASOP on TV
The Philippines' biggest Gospel songwriting tilt began as a Church-wide biannual event of the Members Church of God International (MCGI) in 2004.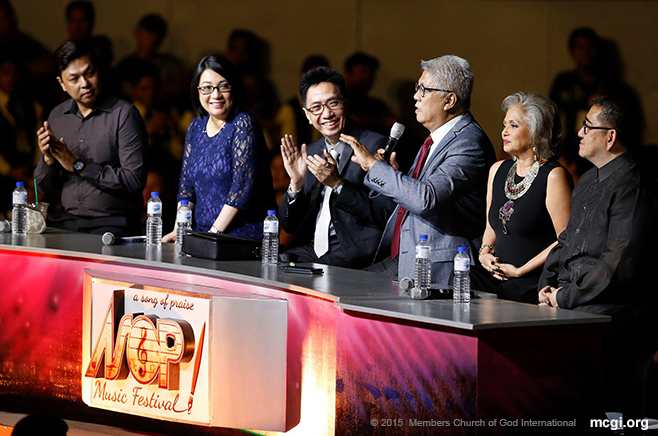 In September 2012, MCGI Overall Servants and ASOP creators Bro. Eli Soriano and Bro. Daniel Razon extended it to television. The contest is open to all amateur and professional songwriters.
ASOP is a first of its kind not only in theme but also in format with a live panel of judges commenting after each song entry is performed.
One of the grand finalists this year, Leonardo De Jesus III, told that he has no formal training in songwriting, but only applied what he learned from the ASOP judges every time he tuned in.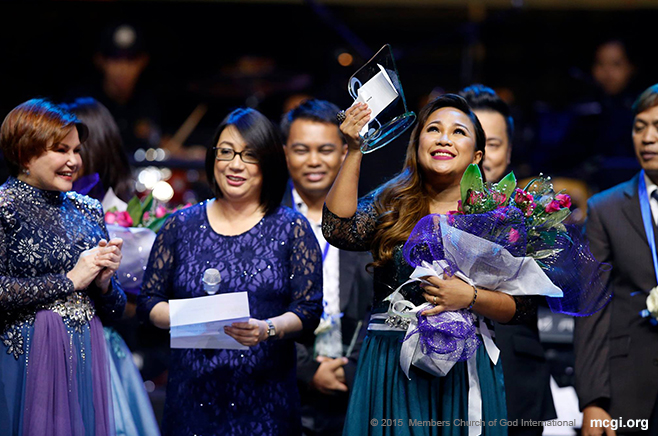 ASOP airs its weekly eliminations on Sundays from 7:00 to 8:30 p.m., giving P20,000 to the winning song.
Monthly winners get P50,000 and are hailed as the music fest's grand finalists. Consolation prizes to non-winning participants are also handed out.
Serious Money, Sincere Effort
The song-making competition, which recently debuted via radio airwaves, gives over P1M in tax-free prizes with half of it going to the Song of the Year winner.
Bro. Daniel remarked that the grand prize's amount is equivalent to one who earns P40,000 per month, "That means, you can consider just writing songs of praise to God for the whole year."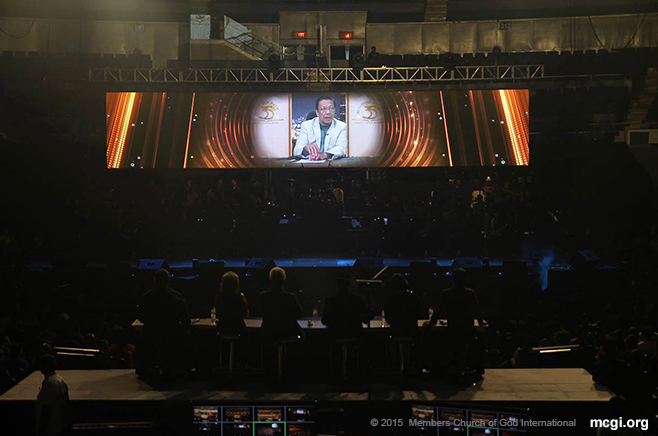 Introducing Bro. Eli to the huge crowd, Bro. Razon said that he "is the man who really insisted that this [ASOP] be on television [through UNTV Life]. He is also the one who shells out [money] and extends his help for our composers to have a little token for their efforts."
Bro. Eli, who spoke via live video streaming, shared his high regard for songs of praise.
"The thickest book in the Bible is the Book of Psalms, having less than 150 chapters," remarked Bro. Eli. "It just shows that speaking of divinity, songs are important for God."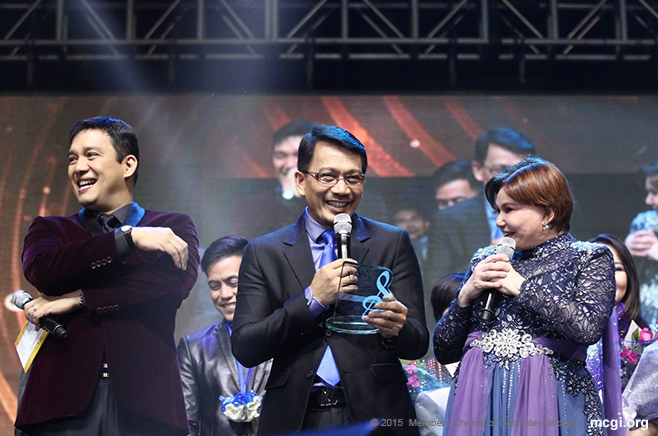 The Old Path host added that praise music to the Lord does something for people. "It can strengthen our faith. It can give hope to us, and to other people as well.
"So I'm thankful for the continued participation of our composers, especially of our judges, here in the A Song of Praise Music Festival," said Bro. Eli.
(Written by Rigor Arellano)