Pasay City, Philippines – The Mall of Asia Arena overflowed with heart-rending music and big-hearted supporters of a good cause – the Songs for Heroes 2: Ang Mamatay Nang Dahil Sa'Yo (To Die for Thee).
UNTV, the concert organizer, acknowledged the massive show of support from the Members Church of God International (MCGI) to this concert held on June 30, 2015.
The P8-Million proceeds were handed to PNP Director General Leonardo Espina and AFP Lieutenant General Gregorio Catapang Jr. in behalf of the Philippine National Police (PNP) and Armed Forces of the Philippines (AFP), respectively.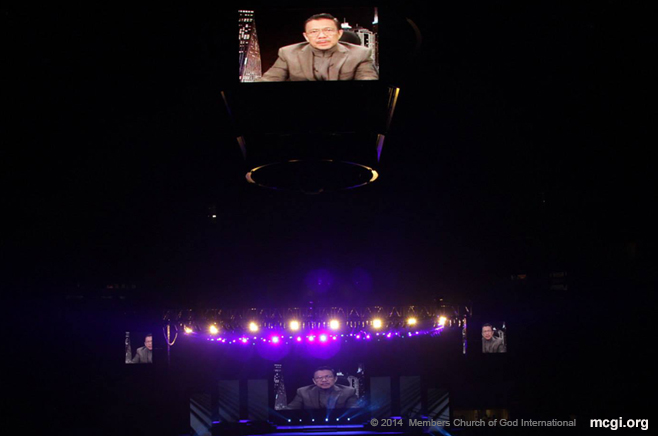 Inspired by a single tweet of international televangelist Bro. Eliseo Soriano of MCGI, the concert was able to raise P6-Million for the members of the AFP and PNP.
Moreover, Bro. Eli himself, together with UNTV President Mr. Atom Henares, donated an additional P2-Million, totaling P8-Milion.
To Pay Tribute to our Filipino Servicemen
In narrating his experiences abroad, Bro. Soriano said what he observed that the Filipinos' nature of being dedicated and helpful remain unmatched anywhere else.
"I remember our servicemen because I saw that the same virtue we have in helping our countrymen cannot be found in other countries I've been to," remarked Bro. Soriano.
To this, AFP Gen. Catapang Jr. and PNP Gen. Espina expressed their heartfelt gratitude to Bro. Eli and the support of MCGI.
"Despite your distance, you still remembered us," said Gen. Catapang. "Thank you for remembering us, thank you for the support and aid you are giving."
General Espina, who is retiring from service, remarked: "What a way to retire – with a concert, and with a cause!"
A Star-Studded Event for a Cause
The benefit concert began with cinematic sequences detailing the lives of two young boys aspiring to be a policeman and a soldier. Song performances and dance numbers interspersed the story sequence.
The movie-like presentation ended with the song, "That's What Friends Are For" as performed by PNP Gen. Espina and AFP Gen. Catapang Jr. They were joined on stage by Mr. Atom Henares.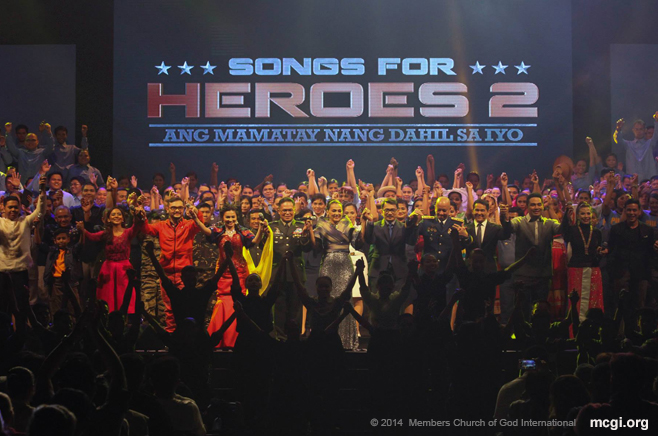 Among the night's musical performers were the talented PMA and PNPA Cadets, and the AFP and PNP Soloists and Chorale. The UP Dance Company also lent their signature artistic moves on stage.
Singer/songwriter Wency Cornejo rocked the stage while top recording artist Jed "The Voice" Madela, and multi-talented pop and jazz singer Ms. Kuh Ledesma left audiences enchanted with their vocal prowess.
The benefit concert also showcased the vocal prowess of Asia's Got Talent Grand Finalists Gerphil "Fame" Flores and Gwyneth Dorado.
Other performers who rendered heartwarming musical numbers include R&B singer Ms. Arnee Hidalgo and her son, singer/actor Jeffrey Hidalgo, The Voice Kids Philippines' Sam Shoaf, actress/singer Jenine Desiderio, ASOP singer and UNTV's Klasrum show host Shanne Velasco, as well as up-and-coming singing group 5th Gen.
Also gracing the charitable event were the Secretary of the Department of Justice, Hon. Leila de Lima, Deputy Court Administrator Midas Marquez, Congressman Neil Tupaz and Muntinlupa Representative Rodolfo Biazon.
(Written by Yanna Ferrera)