Apalit, Pampanga — The aisle adorned with white calla lilies welcomed the 814 pairs of brides and grooms as the Members Church of God International (MCGI) held the Couples' International Convention (CIC) on November 3, 2013.
Bro. Eliseo F. Soriano and Bro. Daniel Razon, the Presiding Minister and Vice-Presiding Minister to MCGI, respectively deliver a special topic dedicated for married couples in the Church of God International.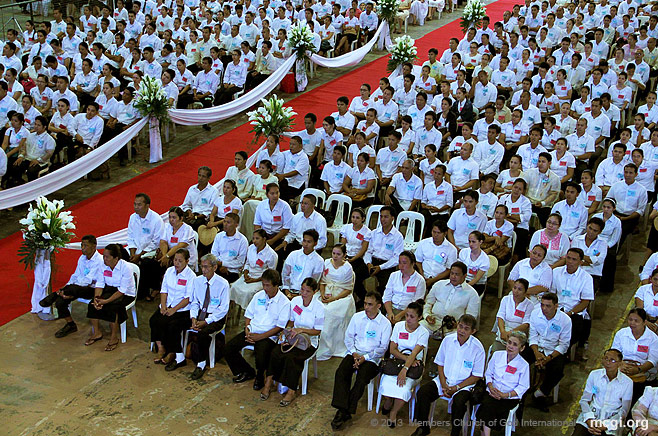 "When you get married, practically you are surrendering your freedom to your husband or wife," Bro. Eli reminded the couples attending the ceremony about entering marriage.
Emphasizing the importance of being faithful to their husbands or wives, Bro. Eli advised couples, "Do not give each other the chance to be unfaithful."
Moreover, the benefits of faithfulness can go beyond the husband and wife. "Being faithful has an effect on your children. Your children will always be taken cared of by God," the Presiding Minister remarked in his closing remarks.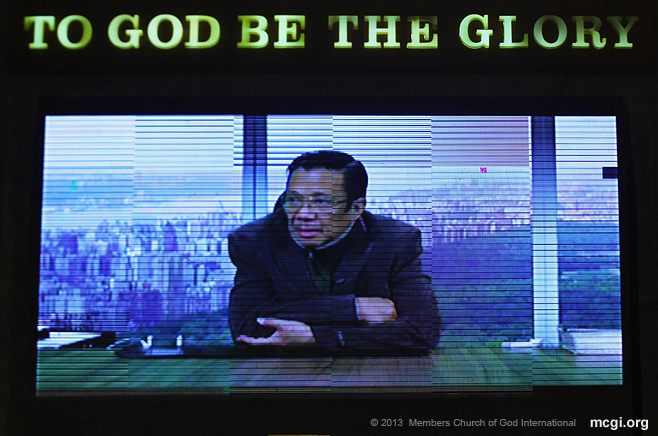 "After this event in your life, try to be faithful to each other," said Bro. Eli then adding, "Remember you are one, you were made one by God. There should not be any third party."
To answer the couples' questions and spiritual concerns, Bro. Eli opened a consultation session before delivering the prepared topic and couples exchanged vows.
"We are having this consultation for couples to remove their doubts before they get married," stressed Bro. Soriano. Queries from couples came from the Philippines and those abroad.
Couples wishing to receive the matrimony of marriage officiated by the Church Leaders look forward to the Church's annual mass wedding and convention for newly-weds.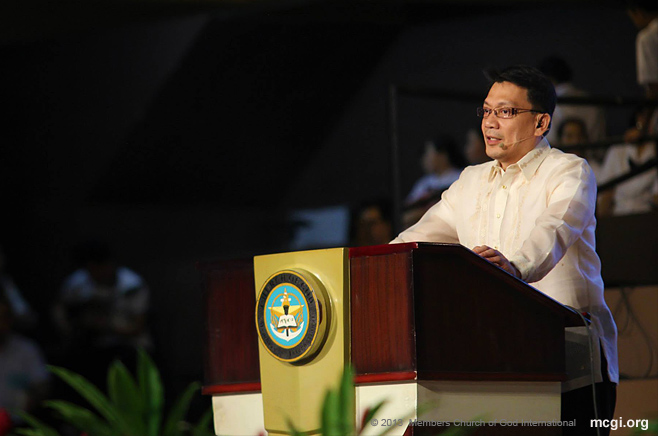 Beside the local participants, couples from MCGI chapters across the globe join and attend this solemn event. Through live streaming, newly-weds from Africa, Asia, Australia, Europe, North America and Canada take part in the annual ceremony regardless of time zone differences.   
"We also have participants from South America," Bro. Daniel said when reporting about the the scale of the global reach of the Couples International Convention.
(Words by Rona Valdez)