UNTV's Serbisyong Kasangbahay and Members Church of God International (MCGI) served over 2,200 citizens in poor villages and those behind bars on three medical missions last August.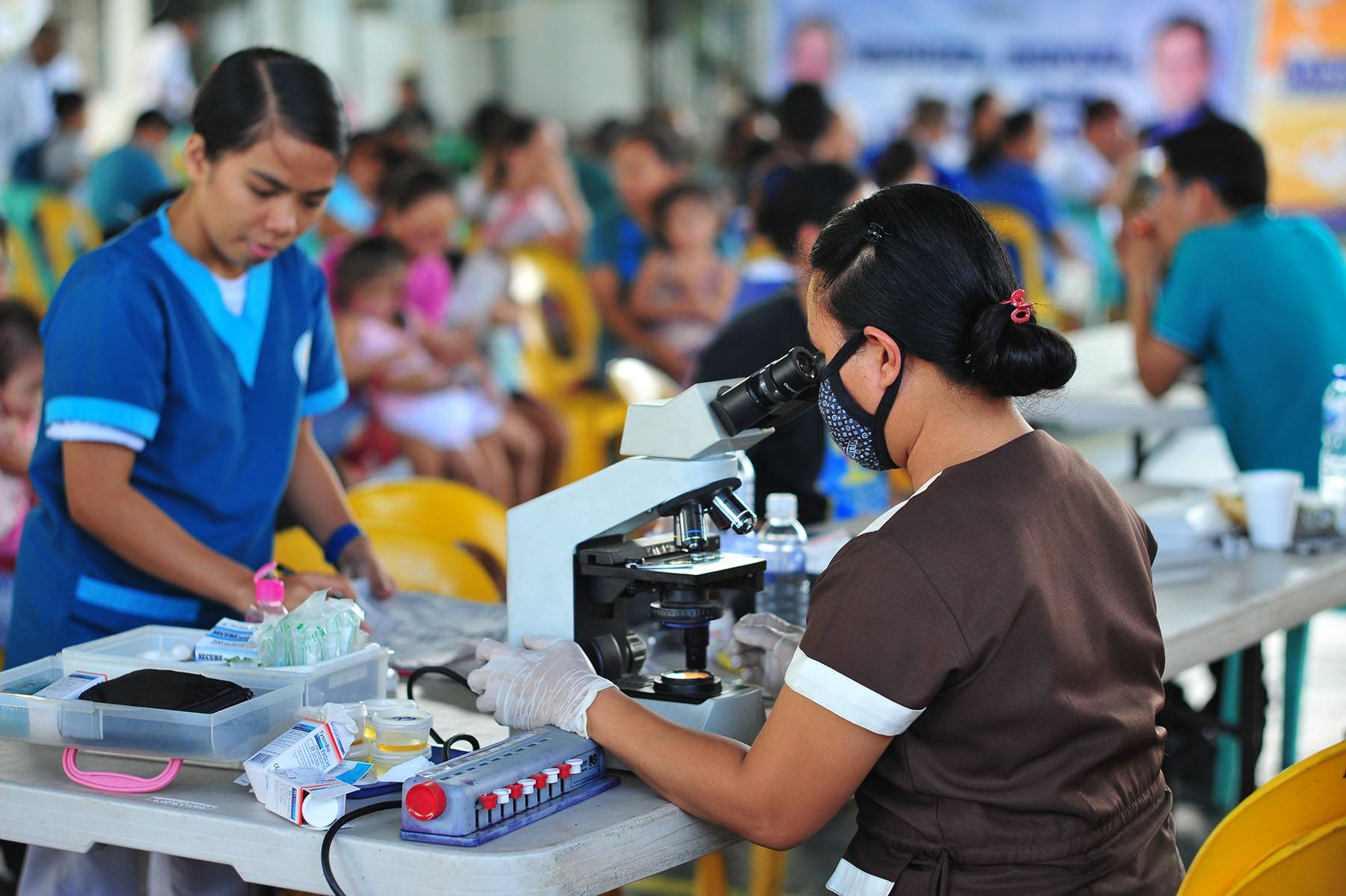 Serbisyong Kasangbahay, which piloted on July 18 this year, is one of the public service-focused programs of UNTV News and Rescue channel.
One of the largest partner organizations of the show is MCGI, which mounts massive outreach programs for the poor in the Philippines.
Bigger, Better, Broader
Around 800 residents of Barangay Sampaloc in Apalit, Pampanga were the beneficiaries of the first medical mission for the said month.
The second medical outreach served over 400 inmates of Biñan City Jail, while the third one benefitted 1,000 residents of Brgy. Magsaysay in San Pedro of the Laguna Province.
"Our barangay cannot afford to conduct a health program this big. The fund that comes from the government is insufficient… That is why this program of UNTV is very helpful," said Magsaysay Brgy. Capt. Jong Pascual.
Not a Peso in Return
The medical missions and varied services of Serbisyong Kasangbahay run purely on volunteerism. It is inspired by the spirit behind doing good to everyone, even for just one day—an advocacy of the same name by Bro. Daniel Razon.
Many less fortunate who have nothing to give in return receives free medical services from dedicated and competent doctors of UNTV, MCGI, and the Philippine Medical Association.
Lourdes Rodas from San Pedro and Ruby Yutuc from Apalit brought their children for check-up to the medical missions. According to Rodas and Yutuc, they could only watch their children suffer from sickness because they could not afford the medical expenses.
Meanwhile, inmates of the Binan City Jail have endured their illnesses without receiving care and support from their relatives, some didn't even have any visitors anymore.
Medical Service, More Than the Ordinary
"I have been joining medical missions for a long time, and this one is different because it offers complete laboratory, x-ray, and medicines," remarked Dr. Renee E. Layug, former medical hospital director, Pampanga Medical Society. "Other medical missions give only medicines. This is my first time to join the medical mission of UNTV."
The event also offered free electrocardiogram (ECG) service for patients in need of it. ECGs usually cost over PHP200 in the country. Additional services included dental and optical treatments, handing out reading eyeglasses, and even legal consultations.
The Call to Do Good
UNTV continues to invite medical professionals and practitioners to join in its public services and to do good to their fellowmen, even for just one day.
MCGI's public service media partner is also the one network that has revolutionized its News-And-Rescue bureau, attending first those people involved in road accident before reporting the news.
UNTV Kasangbahay is "The Newest Public Service Program that renders bigger, better and broader services to all. Hosted by Mr. Public Service Kuya Daniel Razon." The program airs from Mondays to Fridays 4:30 to 5:45 p.m.
Written by: Sis. Alice Endo