MCGI ARTICLE
The Legacy Continues: MCGI Pushes for More Global Outreach for Second Half of 2021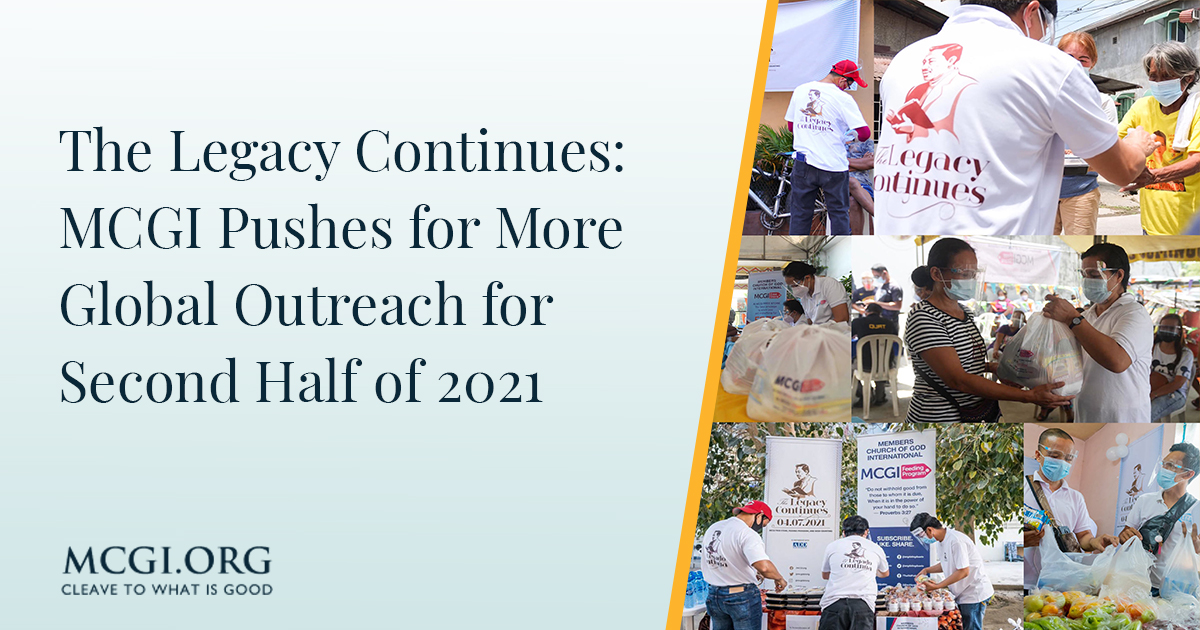 Do not withhold good from those to whom it is due, when it is in your power to do it. — Proverbs 3:27, ESV
This verse from the Bible will be re-echoed as the Members Church of God International (MCGI) expands its charity works for indigents around the world through The Legacy Continues charity event which will take place from June 27 to July 2, God willing.
Remembering Brother Eli Soriano
The Legacy Continues charity initiative is a weeklong effort that was first launched on April 4. The event pays tribute to Brother Eli Soriano's life and works as a preacher of God's words and as an avid advocate and supporter of charity projects. Through The Legacy Continues, with God's help, MCGI wants to pursue the good deeds that Brother Eli had started.
The MCG Free Store, Feeding Program, Wish Granting and Free Potable Water were among the key activities of The Legacy Continues event.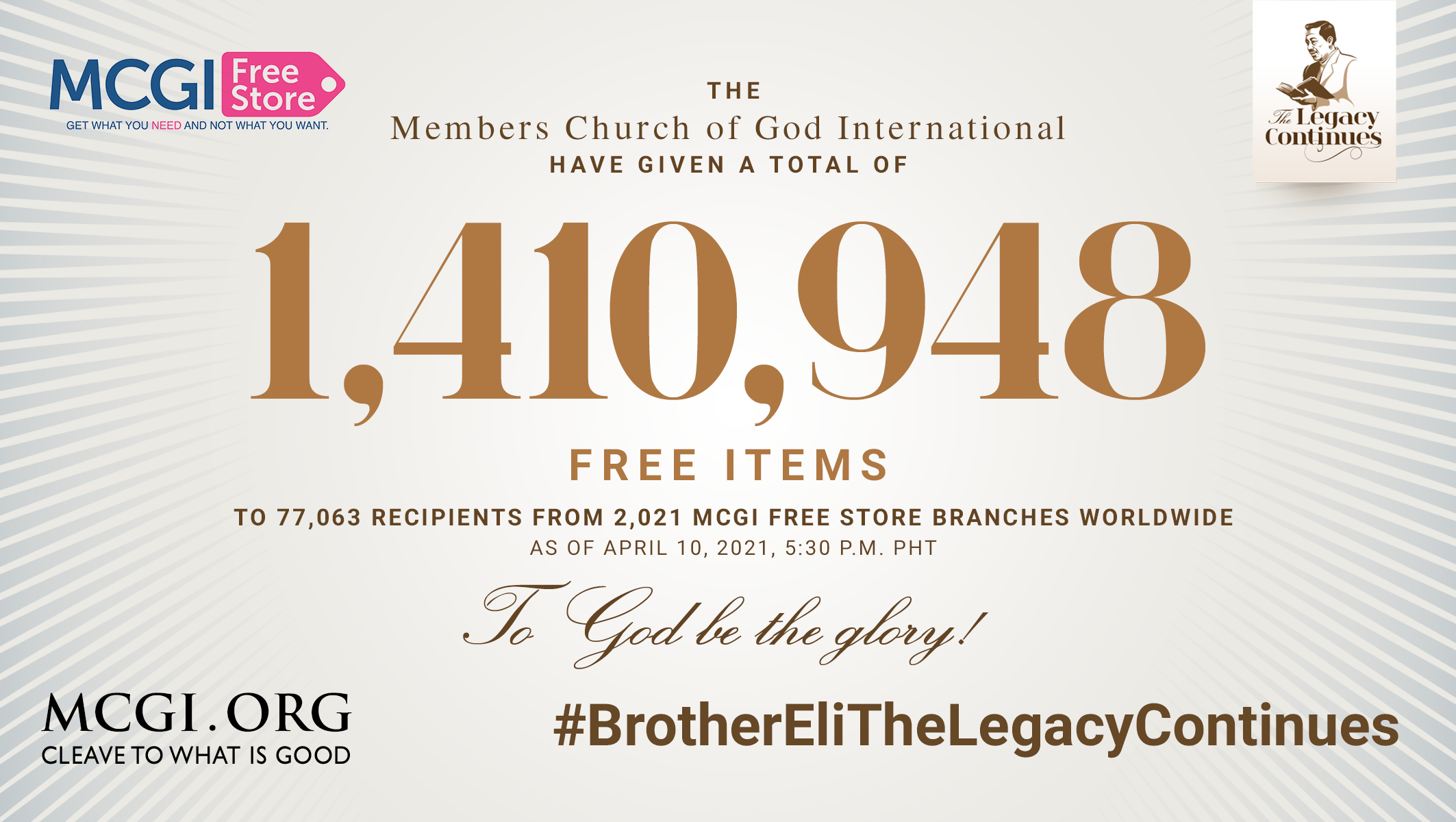 The Free Store went abuzz online and got the attention of the media for its timely and relevant arrival.
Aside from getting positive reactions, the MCGI Free Store has also inspired others in putting up community pantries and in distributing free meals in their own neighborhoods.
Meanwhile, the MCGI Feeding Program which was launched in 7,377 locations worldwide gave out meals to 628,567 people comprising Covid-19 frontliners, poor families, persons with disabilities, and jail inmates or people deprived of liberty.
The free meal-giving project started out as a simple feeding program for undernourished children in Baseco Compound, Manila. Brother Eli funded the project which aimed to provide nutritious meals for children of poor families living in the impoverished community in the capital city.
In addition to these community outreach programs, a wish-granting activity was conducted to support small-scale and home-based businesses that were affected by the pandemic, and to provide free tablets to students who were struggling with their online classes.
Also, nine artesian wells were installed through the MCGI Potable Water project, and are now providing clean, drinkable water to 5,770 families in the Philippines, Bolivia, Peru, Honduras, and Columbia.
Good works radiate God's love
Recipients of The Legacy Continues event expressed their happiness and relief for the blessings they have received from God through the works of MCGI.
MCGI Servant, Brother Daniel Razon, is thankful to God for every opportunity that He is giving to be of help to people in need.
"Maraming salamat po sa inyong pagbibigay sa amin ng pagkakataong makatulong. Sa amin po ang karangalan na ating pagsilbihan ating Dios Amang Manlalang at ang ating mga kababayan." (Thank you very much for giving us the chance to help. It is our honor to serve our God and our fellowmen.)
During the launch, Brother Daniel Razon said in his broadcast that Brother Eli's legacy of faith, hope, and love will continue through the good works of MCGI, with God's help and mercy.