MCGI ARTICLE
Still Virtual: MCGI Preps for 3rd Quarter International Thanksgiving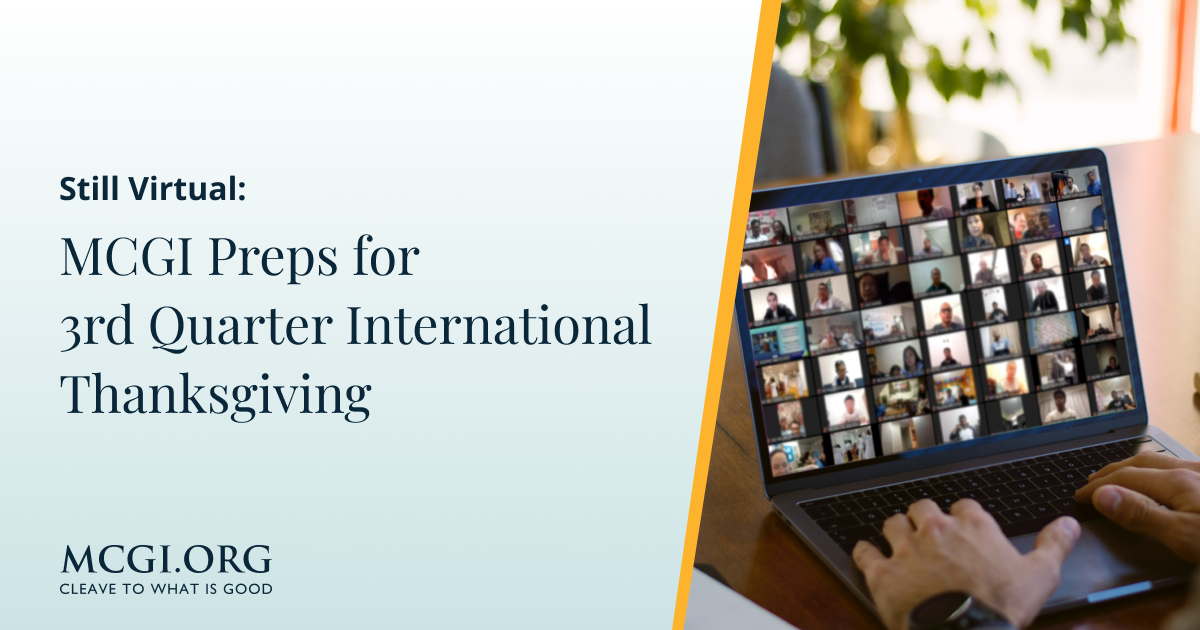 In the midst of a lockdown that has prevented large social and religious gatherings, the Members Church of God International (MCGI) continues to gather through its massive use of the Internet. The Third Quarter Special International Thanksgiving will be in virtual mode this coming October 2 to 4, and members will participate in the three-day festivity from their homes.
MCGI Overall Servant Bro. Eli Soriano and Assistant to Overall Servant Bro. Daniel Razon will continue answering the questions of the brethren. Plenty praise songs and dances will be offered during the three days. The event gives a chance to the brethren to thank God for His safekeeping and lovingkindness.
A People Zealous of Good Works
The International Thanksgiving is a highly-awaited event for MCGI. Since the Covid-19 outbreak, all kinds of face-to-face gatherings have been suspended. Despite this, the Church has seen more productive days. MCGI's event calendar is fully booked with online gatherings and livestream events. Its online broadcast portals have never stopped streaming since.
Advancements in digital and communication technology allowed members all over the globe to gather by virtual means. This development has a biblical basis in the book of Isaiah and was already taught long before to the brethren in the Church: Let all the nations be gathered together, and let the people be assembled: who among them can declare this, and shew us former things? let them bring forth their witnesses, that they may be justified: or let them hear, and say, It is truth. (Isaiah 43:9, KJV)
In addition, the pandemic gave more opportunities for MCGI to continue and upgrade its charitable works, primarily doling out food relief for both members and non-members of the Church, donating face masks and shields to front-liners, and providing virtual medical consultation services via the MCGI 24/7 Digital Clinic.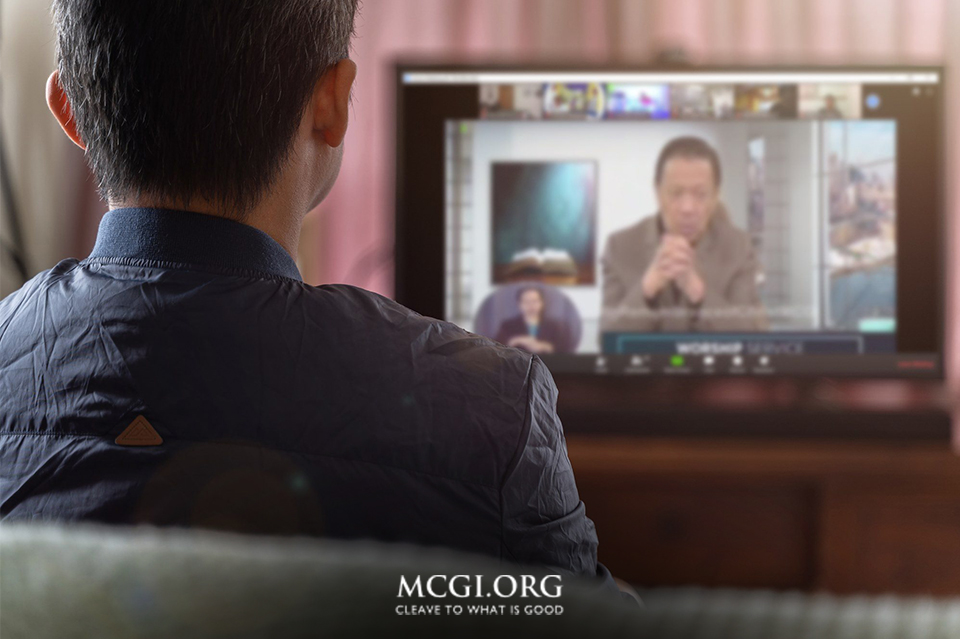 A Fruitful Quarter
Even with the pandemic going on, the past three months has been vigorous for MCGI, and new event platforms were introduced as well.
On July 26, the first Teatro Kristiano Online Short Film Festival was held. MCGI's dance and theatre ministries displayed their film-making skills through short films inspired by biblical themes. In the first week of August, the MCGI Chorale celebrated the 12th anniversary of the non-stop singing of praise and worship songs to God. The 24/7 singing of praises was launched in 2008.
The second online Mass Indoctrination was held from August 3 to August 28. Thousands were baptized in the Church afterwards, which included people of different nationalities.
Thanksgiving Thoughts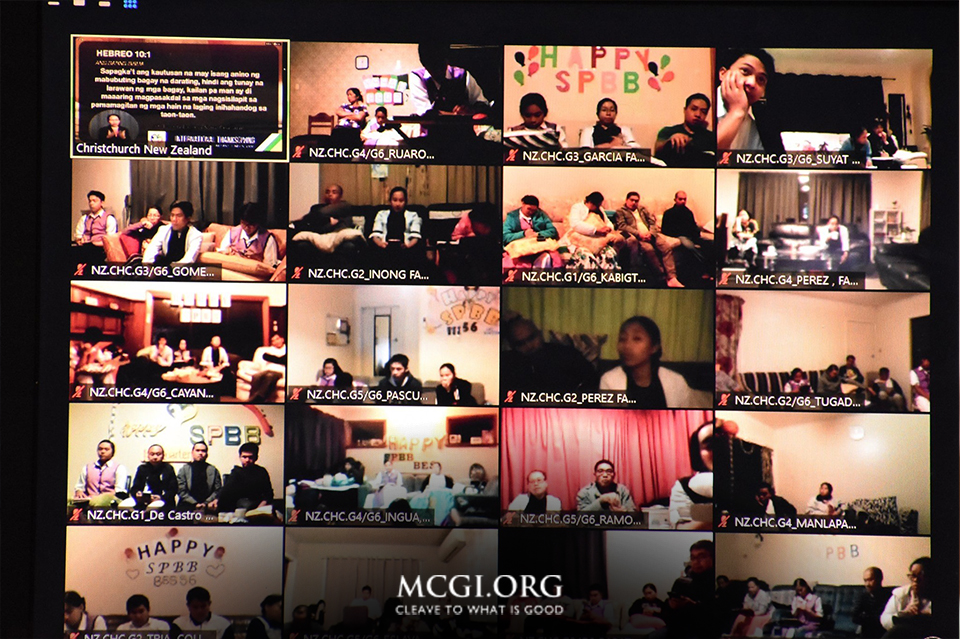 Some brethren shared their various thoughts on celebrating another thanksgiving while getting accustomed to the new normal. They also told what they missed the most and gave their reasons why they are grateful to the Almighty.
Irmão Leo Santos of Cuiabá, Brazil said that one of the advantages of the thanksgiving being held online is that the brethren can better prepare, in addition to having family members who are not members of the Church also witness the event. "It is easier for all brethren to attend through online services," he added.
Sister Ann Reyes of Batangas City, Philippines said she misses the "live Thanksgiving in Apalit, Pampanga, Brother Daniel walking on stage, brethren all over the gathering area, face-to-face meetings, and group dinners."
"I miss the face-to-face encounter with the brethren as this transmits positive energy. I miss talking to them in person, hearing their voices, sitting and spending hours talking about topics shared during services, clapping, and shouting. I feel joy seeing the brethren smile and also being with them worshiping God," Irma Antonia Rosangela de Araujo of São Paulo, Brazil remarked.
Brother Glenn Guimeroy of Bataan, Philippines gives thanks to God for the life and strength He gives. "No matter the many hardships and evils that happen in our time, we remain alive and strong until today."
"I thank God for keeping my whole family safe and healthy, Sister Sweet Bautista of Tarlac, Philippines said. She is also grateful for the wisdom the congregation has been learning through Brother Eli and Brother Daniel. "The consoling words from the Bible helps us a lot to remain steadfast in times of trials," she added.
 To join in our celebration, you may contact us via https://www.facebook.com/MCGI.org/, https://www.instagram.com/mcgidotorg/, or https://twitter.com/mcgidotorg for details.