MCGI ARTICLE
Twelve New Praise Songs Celebrated at ASOP TV's 2nd Grand Finals Night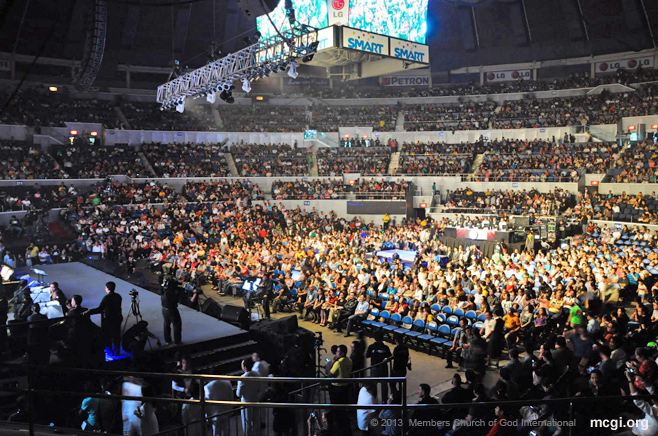 A big crowd come together for the A Song of Praise (ASOP) TV Music Festival Year 2 at the Smart-Araneta Coliseum on September 9, putting behind differences in faith to celebrate songs of praise dedicated to God.
Through live streaming, Bro. Eli Soriano explains before the crowd the history and aim of ASOP TV, which is a counterpart of the songwriting competition with the same title, albeit an exclusive affair inside the Members Church of God International (MCGI) since 2004.
Bro. Eli Soriano, Presiding Minister to MCGI, recalls how he and Bro Daniel Razon, the Vice-Presiding Minister, started ASOP initially inside MCGI as a way of encouraging amateur and professional composers and lyricists to create songs of praise to God.
"God is well-pleased tonight because despite our differences in faith, we came together for an occasion that celebrates songs of praises dedicated to Him," shares Bro. Soriano. Twelve new compositions of diverse genres were presented this year.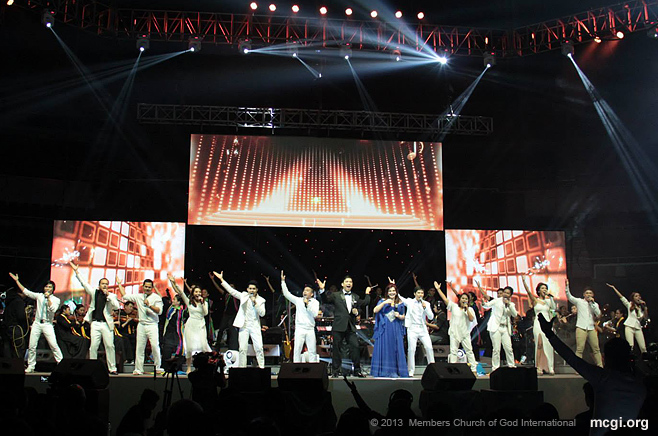 It was in 2011 when ASOP TV was launched and aired by UNTV, but it was already regarded as the first major show of its kind, the grandest, and the most generous in giving prizes.
Bro. Eli says that another factor that sets ASOP TV apart from other songwriting contest is the prizes. By giving away bigger prizes, more people will be encouraged to join the contest while the winning composers will then be motivated to focus in composing more praise songs.
The song "Ikaw" penned by Boy Chirstopher Ramos Jr. emerged as the "Song of the Year" while its performer, Pop Pinoy Superstar champion Jonalyn Viray was hailed as the Best Interpreter. Ramos received P500,000 while Viray took home P50,000.
The list of runners up include "I am Grateful", "Lagi Kang Nariyan", and "You'll See Miracles" composed by RJ Jimenez, Christian Obar, and Paul Hildawa, respectively.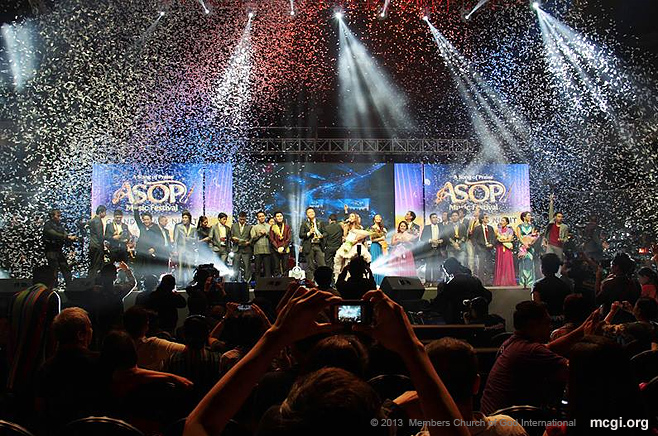 Comedian and TV host Joey De Leon served as one of the board of judges together with Mon del Rosario, a well-known hitmaker and ASOP TV's resident judge; Annabelle Regalado-Borja, E-TALent Management and Entertainment's CEO; and Kathleen Dy-Go, Universal Records' General Manager.
Audie Gemora, an accomplished stage actor and director; Snaffu Rigor, a highly acclaimed composer and singer; and Raul Sunico, the Cultural Center of the Philippines' incumbent President, complete the board.
Finalists and judges praise Bro. Eli and Kuya Daniel for innovating a show that can make people thankful and bring them closer to God through music.
(Words by Emmy Borromeo)