MCGI ARTICLE
UNTV Names MCGI Outstanding Public Service Partner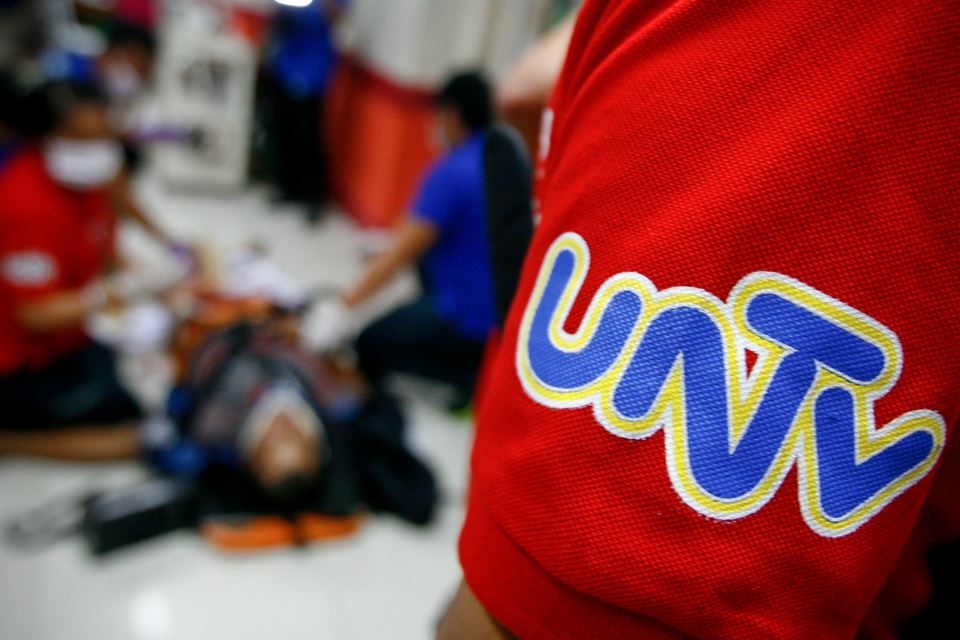 Philippine media station UNTV recognized Members Church of God International (MCGI) as an outstanding public service partner during its sixth year anniversary celebration dubbed "UNTV: The Pillar of Public Service." The celebration featured many free offers which included medical, legal, educational, informational, and other worthwhile social services especially for the underprivileged citizens.
In his message via web conferencing, Bro. Eli Soriano acknowledged in return UNTV as MCGI's prime partner in truthful journalism, public service, and evangelization. Bro. Eli encouraged the station's staff to remain humble and to remember that their ability to work and serve is not of their own making, but the work of God. He also advised them to be in a grateful attitude and say "Salamat sa Dios" (Thanks be to God) whenever they are given the opportunity to do good.
Bro. Eli, the Presiding Minister of MCGI, also bid the continuous support of the station's owners, Mr. Hilarion Henares and his son Mr. Atom Henares whom he thanked for their gracious lending and entrusting of their station to the care and management of Bro. Daniel Razon, allowing it to be an instrument in propagating the Gospel.  Bro. Eli is optimistic that UNTV will perpetuate good service to all, not only for a particular group, but to everyone as "true good serves many, and that true service is not done in hypocrisy."
Vice Presiding Minister Bro. Daniel Razon who is also chief trustee for UNTV management spearheaded the occasion. In the event, he launched what is to become a first in the broadcasting industry with field correspondents and reporters helping victims of accidents, calamities, and other untoward incidents before delivering the news (Tulong Muna Bago Balita or Rescue First Before News). This journalistic innovation was inspired by the biblical principle he learned from Presiding Minister Bro. Eli Soriano – "No good deed shall bear evil fruit."
Bro. Daniel Razon expressed appreciation for all the individuals and organizations who volunteered and freely offered their help and expertise to serve the greater welfare of the public.  Bro. Daniel referred to those who cannot afford basic services, not only during the anniversary celebration, but also during the daily public service efforts through his morning program at UNTV. He also congratulated the Members Church of God International congregation who have always been supportive to many of his public service endeavors.
A number of social service projects were launched prior the anniversary day. The biggest so far since the Transient Home is the Free College Project through La Verdad Christian College. Its Caloocan branch, which now accommodates a carefully selected batch of scholars, was inaugurated in mid-June. This project is the result of the joint undertaking among Kamanggagawa Foundation, UNTV  management and MCGI which share the same humanitarian vision and passion for charitable service.
MCGI and UNTV have been collaborating since the latter started its pilot broadcast in 2004. To date, the union of their efforts and the advocacy of one of its chief sponsors, Bro. Eli Soriano, have yielded major social welfare services which are now gaining not only the confidence of its loyal patrons but also of private companies, non-government organizations, and even government agencies. The recognition is due to their unabated and sincere service to people. Free transport services, free legal and medical consultation, free transient home service, and free college are among the major social and charity works which have resulted in the joint effort of the two organizations.
(Written by: Cecile Vizcaya)