MCGI ARTICLE
With a Park Stroll, MCGI's "Walk of Faith" Reminds About Trusting God's Power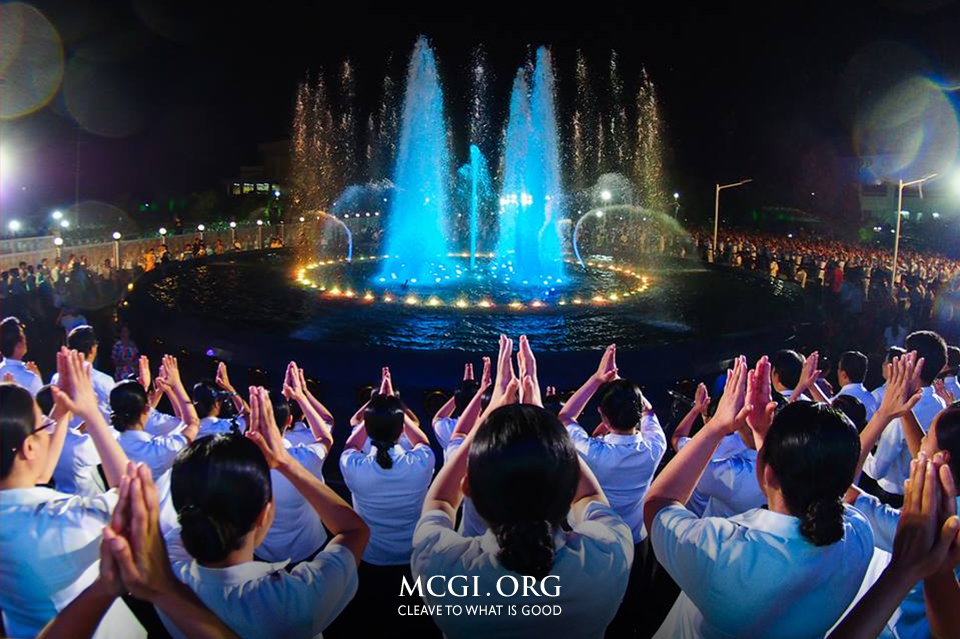 Pampanga, Philippines — Past midnight on April 30, 2018, the Members Church of God International (MCGI) launched its "Walk of Faith" and dancing fountain, the main attractions of its new park at the ADD Convention Center in Apalit, Pampanga.
The Walk of Faith features a series of stone tablets inscribed with the names of heroes of faith and their most well-known acts of obedience to and trust in God. The stone tablets line up along the outer ring of the fountain.
Taking inspiration from the writings of St. Paul in Hebrews Chapter 11 and St. John in the Book of Revelation, the Walk of Faith aims to remind its viewers what faith and the power of God can do through the examples given by past servants of God — even just by taking a stroll around the park.
A Fountain of Praise Songs
Another sight to behold is MCGI's dancing fountain, albeit, to the tunes of the Church's originally-crafted songs of faith and praise.
While a song plays, LED-lights accompany the movement of the fountain's water controlled by pump jets that propel it into the air at any direction with ease and grace.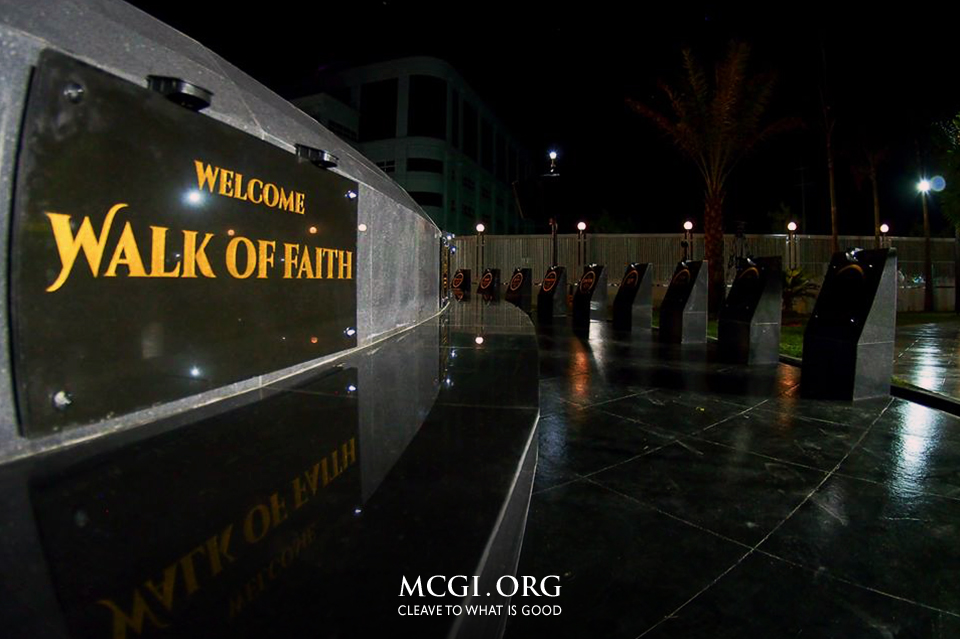 The Walk of Faith, the dancing fountain, and new park are part of the renovation project of the Ang Dating Daan Convention Center conceptualized by Bro. Daniel Razon, the Assistant to the Overall Servant of MCGI, under the guidance of Bro. Eli Soriano, the Overall Servant of MCGI.
The ADD Convention Center hosts many of the Church's national events in the country as well as international conventions throughout the year. The center is also where the weekly Thanksgiving service of the Church is held.
Other renovation works are currently ongoing, one of which is MCGI's Chapel. Once finished, the fully air-conditioned venue will be able to seat 5,000 people and house the baptistery of the Church.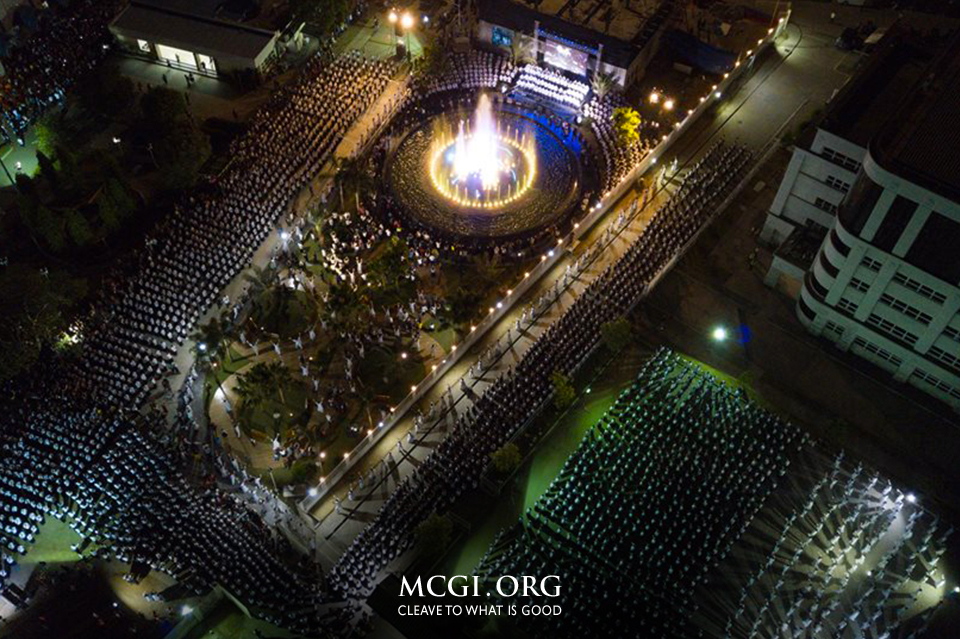 MCGI congregants in Apalit and in locales across the globe beheld the unveiling of the new park and its two main stars live via satellite.
Bro. Daniel, together with Church ministers, officiated the ribbon-cutting ceremony. Apalit's municipal engineers, Engr. Larry Torres and Engr. Glenn Danting, municipal engineer and municipal administrator, respectively, also attended and served as official witnesses to the event.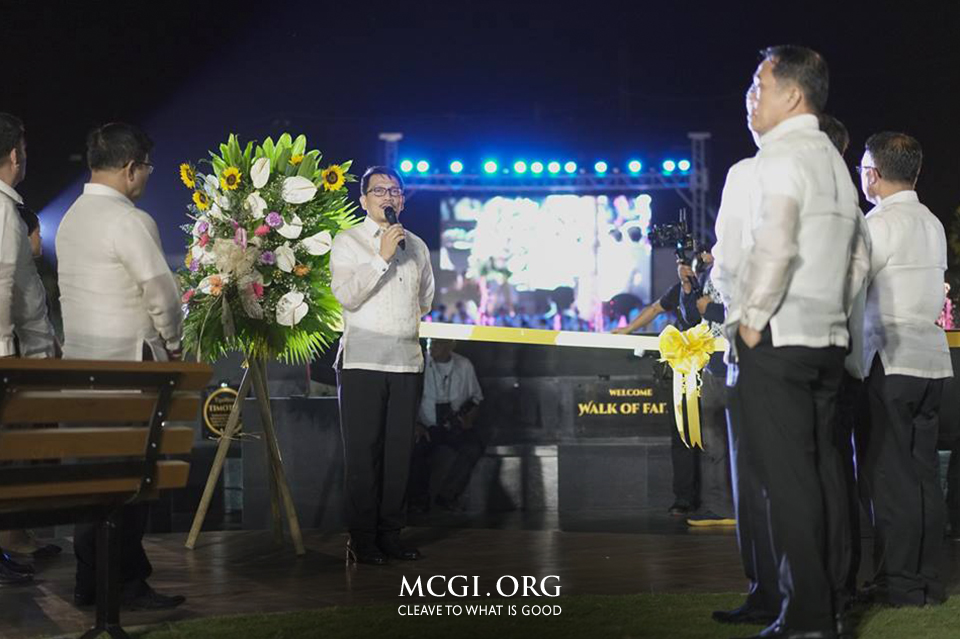 A video introducing the Walk of Faith and the dancing fountain was played. Afterwards, Bro. Daniel gave a short opening remarks thanking the town's officers for attending and read Luke 17:10 in Spanish for the benefit of the members and guests in Latin America.
"To God be the glory!" exclaimed Bro. Daniel before finally cutting the ribbon and opening The Walk of Faith for anyone who wishes to have a stroll and see tablets of stone about Abraham, Sarah, David and other people in the past who conquered adversities by putting their trust and love in God above all.
Written by: Rigor Arellano