MCGI ARTICLE
"We Must Not Give Up" Wins Song of the Mid-Year in ASOP 5775
Apalit, Pampanga – After an evening filled with new songs of praises to the Almighty, Bro. Eli Soriano awarded the top prize or the Song of the Mid-Year of the Members Church of God International's (MCGI) A Song of Praise (ASOP) Music Festival to "Hindi Dapat Sumuko" (We Must Not Give Up) on December 20, 2015.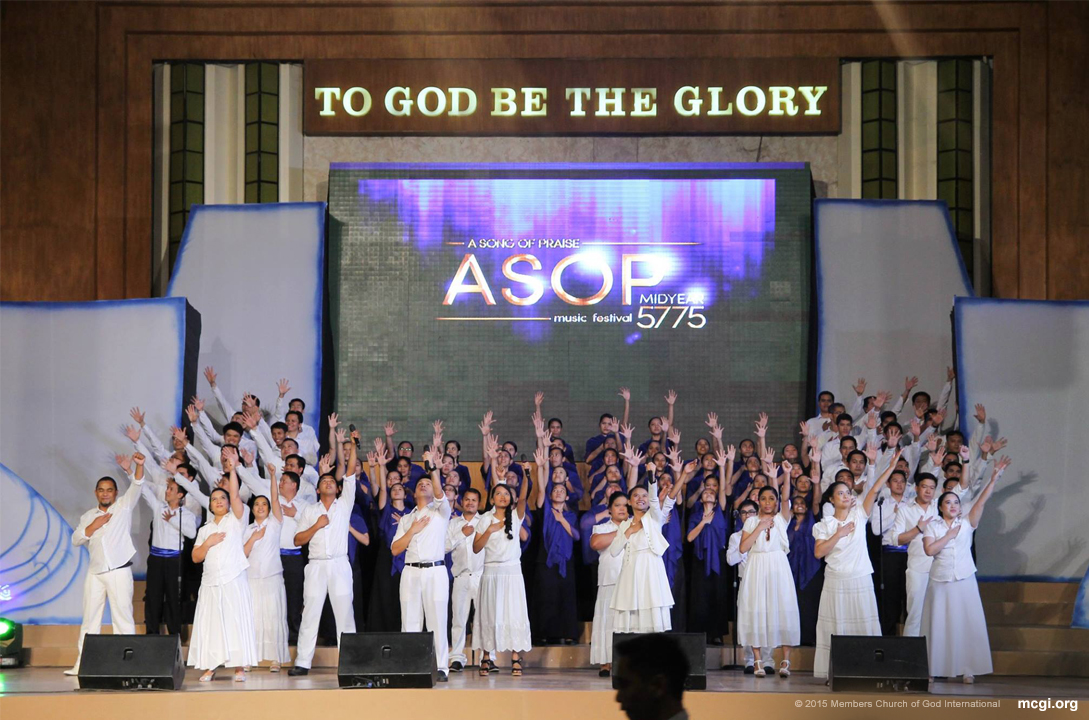 Composed by Bro. Jonathan Dumanais of Bulacan, "Hindi Dapat Sumuko" was Luzon Region's official entry for the MCGI song of praise event. The composer received a cash prize of Php100,000.00.
The music fest's first runner-up award went to South America's Sis Loida Dumandan-Del Rosario, for the song titled, "Sa Bawa't Panahon" (For Every Season), which received Php 30,000.00.
Bagging the second runner-up and third runner-up awards were Thailand's Sis. Marje Navarro-Pelayo's entry, "Just Believe", and Pampanga Division's Bro. Jonathan dela Peña's "Dahil Sa'Yo" (Because of You).  Both songs won Php 30,000.00 and Php 20,000.00, respectively.
The music festival also gave special awards to Cebu's "Daghang Salamat" and Brazil's "No Meu Canto Oculto." Both songs, which were composed by Bro. Tiburcio Barong Jr. and Sis Sheru Abulencia, respectively, were recipients of PhP 20,000.00 each.
All participants of the ASOP Mid-Year 5775 received a consolation prize of PhP 10,000.00 each.
Inspirational Songs, Inspirational Messages  
Bro. Daniel Razon and Bro. Eli Soriano, the Assistant to the Overall Servant and Overall Servant, respectively,  both gave inspirational words and spiritual reminders to the contestants and aspiring composers of songs of praises during the Mid-Year ASOP 5775 event.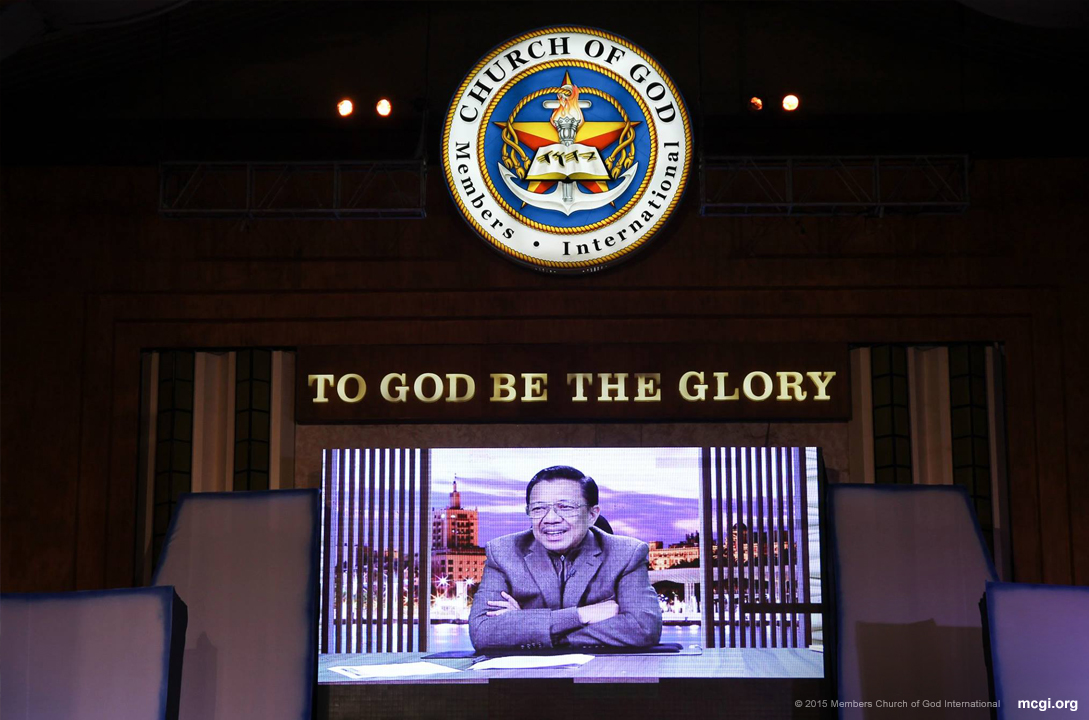 Bro. Daniel imparted the importance of creating songs of praises to God before the awarding of prizes to the winners on stage.
"I believe that with the help and mercy of God, there is a spirit that will help us if we have the desire to create songs of praises to God, songs of gratitude, [and] songs of worship because this is part of our obligation to God," said Bro. Razon, then adding, This pleases our Lord – when He hears us praise Him through singing."
Recounting from how the ASOP first started in 2004, Bro. Daniel shared his hopes on singing praises to God.  "That is our dream – that is part our dreams – that we may be able to continue singing songs of praises to God not just in this life, but also in the life that is to come in eternity."
Joining the event from South America, Bro. Eli shared that "singing Songs of Praises to the Lord is a way of humbling ourselves before God."
"When we say that God is Almighty, we are admitting that we are helpless; we are under His power. When we say that God is merciful, that means, we are very small that we are helpless and our lives have no meaning without His mercy," continued Bro. Eli.
He added that singing songs of praises to God "is our constant reminder for ourselves that we are always submitting ourselves under the power of God. And it is also a constant way of expressing to God our gratitude and our acknowledgment of His power over and above every one of us in the true Church of God. This is why this endeavor is pleasing to God."
The international preacher also called for the creation of more beautiful and thematic songs of praises, and reiterated that it should continue to be a division effort.
Bro. Eli announced that to show how important the creation of songs of praises to God is for him, he will give bigger cash prize to the winner of next year's ASOP's Song of the Year-End.
Written by Pauline Arellano